2023 Backpacking for Camping Gear & Checklist Guide
Embarking on a backpacking adventure? Look no further! This comprehensive guide will walk you through the essentials of using backpacking backpacks, planning, packing, and navigating your trip, ensuring a memorable experience in harmony with nature. Say so long to the piece mealed gearlist and start hitting the trail with comfort. Let's dive into our comprehensive guide and checklist for backpacking. Get out there and enjoy the trail!
Short Summary
Plan and equip yourself for a successful backpacking trip in 2023 with the right gear, clothing & footwear.

Ensure your safety on the trail by understanding navigation, first aid and Leave No Trace principles.

Stay connected with GPS devices & apps plus portable power solutions for to get the most out of your adventures.
Planning Your Backpacking Trip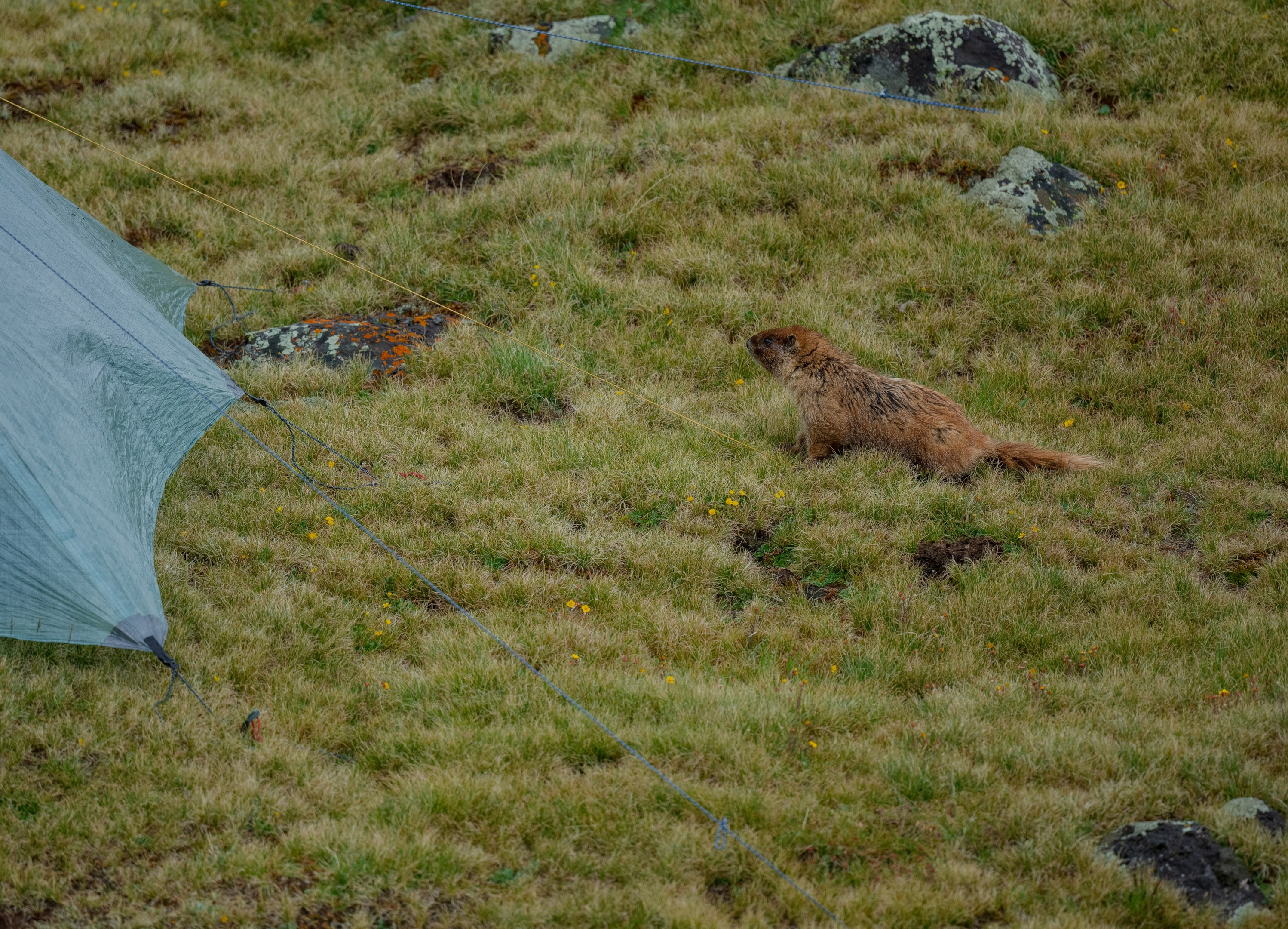 Thorough planning is an essential part of a successful backpacking trip. Without it, the journey can be extremely overwhelming. From selecting the perfect destination to considering the ever-changing weather conditions, proper preparation is crucial for a smooth experience. Assess your skill level to ensure your backpacking adventure matches your abilities, and follow a complete backpacking checklist to guarantee you have everything you need. It works every time.
When it comes to outdoor gear, lightweight is the name of the game. Ultralight backpacking gained popularity in the 1990s, and its principles still hold true today. Carrying less weight, like opting for a lightweight sleeping bag, helps you stay agile and confident, reducing the risk of potential injuries. Aim for a pack weight of no more than 10 pounds for an ultralight setup, and consider investing in lightweight backpacking gear, such as an ultralight tent, for additional weight savings. Of course, this will be different for everybody and there are budgetary concerns, but try get it as close to 10 as you can without breaking the bank.
Selecting a Destination
Choosing a destination that matches your interests, time frame, and skill level is crucial for an unforgettable backpacking experience. Factors such as distance, elevation, and trail difficulty should be taken into account to ensure a rewarding journey. In 2023, exploring Nepal, Sri Lanka, Cambodia, Colombia, and Indonesia could make for an unforgettable backpacking experience. Be mindful of the extra complexities of international travel.
Considering Weather Conditions
Weather conditions can make or break a backpacking trip. The ideal conditions include mild temperatures, clear skies, and low humidity for a truly enjoyable experience. Be sure to check the weather before setting off and plan your hikes accordingly to avoid extreme temperatures.
A rain jacket is essential to ensure you stay dry and comfortable in the face of rain and wind. By preparing for various weather conditions and packing appropriate gear, such as hiking shoes and rain cover, you can make the most of your adventure, whatever the weather may bring.
Assessing Your Skill Level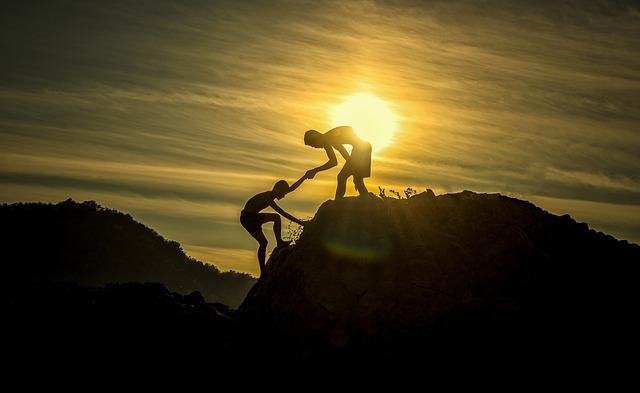 It's essential to honestly assess your skill level and physical fitness when planning a backpacking trip. Trails can range from easiest to very strenuous, so finding the perfect challenge for your next adventure is crucial. Physical fitness plays a significant role in backpacking, as it determines how far and how long you can hike.
Select a backpacking trip that is stimulating yet achievable for your current fitness level, ensuring you make the most out of your adventure. By considering the trail you plan to hike and the weather conditions, you can determine which backpacking pack to use and what gear to pack inside.
Essential Backpacking Gear for Camping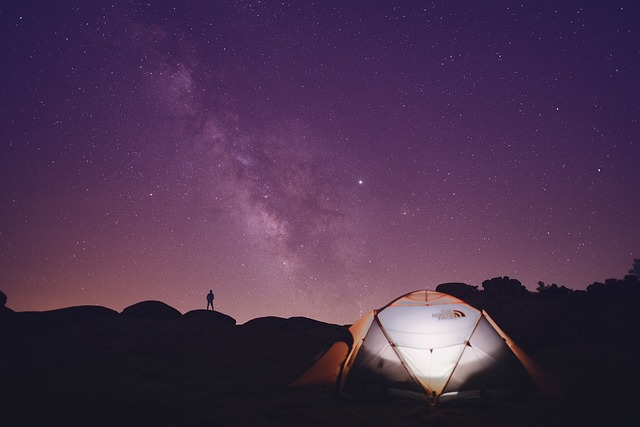 Equipping yourself with essential backpacking and cooking gear for camping is vital for a comfortable and safe experience on the trail. Shelter options, sleep systems, and cooking equipment are the cornerstones of any successful backpacking trip. The 'Big Four' in backpacking gear – a tent, backpack, sleeping bag, and pad – are must-haves for any epic adventure.
To enhance your experience, consider investing in a quality backpacking stove and lightweight chair for added comfort and convenience. It's also wise to pack a small knife or multi-tool, a lightweight camping mug, a headlamp, a sleeping pad, a sleeping bag, a backpacking chair (optional), trekking poles (optional), and a BIC Mini lighter to make your camping experience more enjoyable and convenient.
Shelter Options
Selecting the right backpacking tent for your needs is crucial for a comfortable night's sleep. Tents, hammocks, and bivy sacks are all great choices, depending on your preferences and the environment you'll be camping in. A top choice for freestanding backpacking tents is the Big Agnes Copper Spur HV UL, offering plenty of interior space, double walls, and an awning that can be set up using trekking poles for shade or light weather protection.
Hammocks can provide a comfortable and secure backcountry shelter, with various highly recommended options available. For ultralight backpacking enthusiasts, the Zpacks Plex Solo or Duplex are excellent choices, made from Dyneema composite fabric and weighing only 13.9oz for the solo version and 18.5oz for the two-person model.
When choosing a shelter, be sure to consider factors such as weight, packability, and weather resistance. Your choice will greatly influence the overall comfort and success of your backpacking adventure.
Sleep System Essentials
Investing in a quality sleep system is essential for a restful and enjoyable night's sleep during your backpacking trip. A sleep system typically consists of a sleeping bag, pad, and pillow, which together provide insulation, cushioning, and comfort. Sleeping bags and pads come in various shapes, sizes, and materials, with features such as insulation, weight, size, and comfort to consider when choosing the best sleeping pad for your needs.
The Sea to Summit Comfort Light Sleeping Pad is an excellent choice for backpacking, while the Sea to Summit Ether Light XT (R 3.2) is perfect for side sleepers and the Thermarest Neoair XLite NXT (R 4.5) offers an exceptional warmth-to-weight ratio.
Women's long underwear is essential for backpacking, as it efficiently wicks away moisture, keeping you dry and comfortable during your adventure. Prioritize comfort and warmth when selecting a sleep system to ensure a rejuvenating night's rest.
Cooking Equipment
Selecting lightweight and efficient cooking equipment is essential for preparing satisfying meals on the trail. A stove, cookware, utensils, and a camp mug are all crucial components of a successful backpacking trip. The Jetboil Flash Cooking System is an excellent choice for a 3-day trip, while the TOAKS 450 ml titanium pot is a great camping pot option for those multi day backpacking trips.
Sea to Summit Alpha 1.2L, MSR Ceramic 1.3L, and TOAKS Pots are fantastic choices for lightweight and efficient cooking equipment. Don't forget a reliable mug, such as the GSI mug, for enjoying hot beverages on chilly mornings and evenings.
When selecting a cooking pot, consider your needs and preferences, such as solo or group cooking. A 650-750mL pot is ideal for solo adventures, while a 1.2L+ pot is recommended for backpacking with a partner.
With the right cooking equipment, you can enjoy delicious meals and stay fueled for your backpacking adventure.
Clothing and Footwear for Backpacking Camping
Choosing appropriate clothing and footwear for your backpacking trip is crucial for comfort and safety. Understanding layering principles ensures you stay warm and dry in various weather conditions, while selecting the right hiking shoes or boots provides support, protection, and comfort on the trail. An insulated jacket is a must-have item for staying warm and cozy on cool mornings and cold nights.
When it comes to footwear, consider features such as waterproofing, breathability, cushioning, and support to ensure maximum comfort and protection. Try on hiking footwear, including hiking socks camp shoes, before purchasing guarantees the best fit and comfort for your backpacking adventure.
Layering Principles
Learning the principles of layering clothing is essential for staying warm and dry during your backpacking trip. Layering involves wearing three layers of clothing: a base layer for moisture management, a middle layer for insulation, and an outer layer for protection against the elements.
The base layer keeps you comfortable by managing moisture close to your skin, the middle layer provides insulation and warmth, and the outer layer protects you from wind and rain. By understanding and applying layering principles, you can adapt your clothing to various weather conditions and stay comfortable throughout your backpacking adventure.
Choosing Hiking Footwear
Selecting the right hiking footwear is crucial for a comfortable and safe backpacking trip. The Salomon Quest 4 Gore-Tex Hiking Boots and Salomon X Ultra 4 Mid-GTX are top choices for backpackers seeking support, comfort, and protection. When selecting hiking footwear, consider factors such as the terrain, expected weather conditions, and personal preferences.
Proper hiking footwear not only provides support and protection but also minimizes the risk of injuries on rough terrain. By investing in quality hiking shoes or boots, you can ensure a more enjoyable and safer backpacking experience.
Food and Nutrition for Backpacking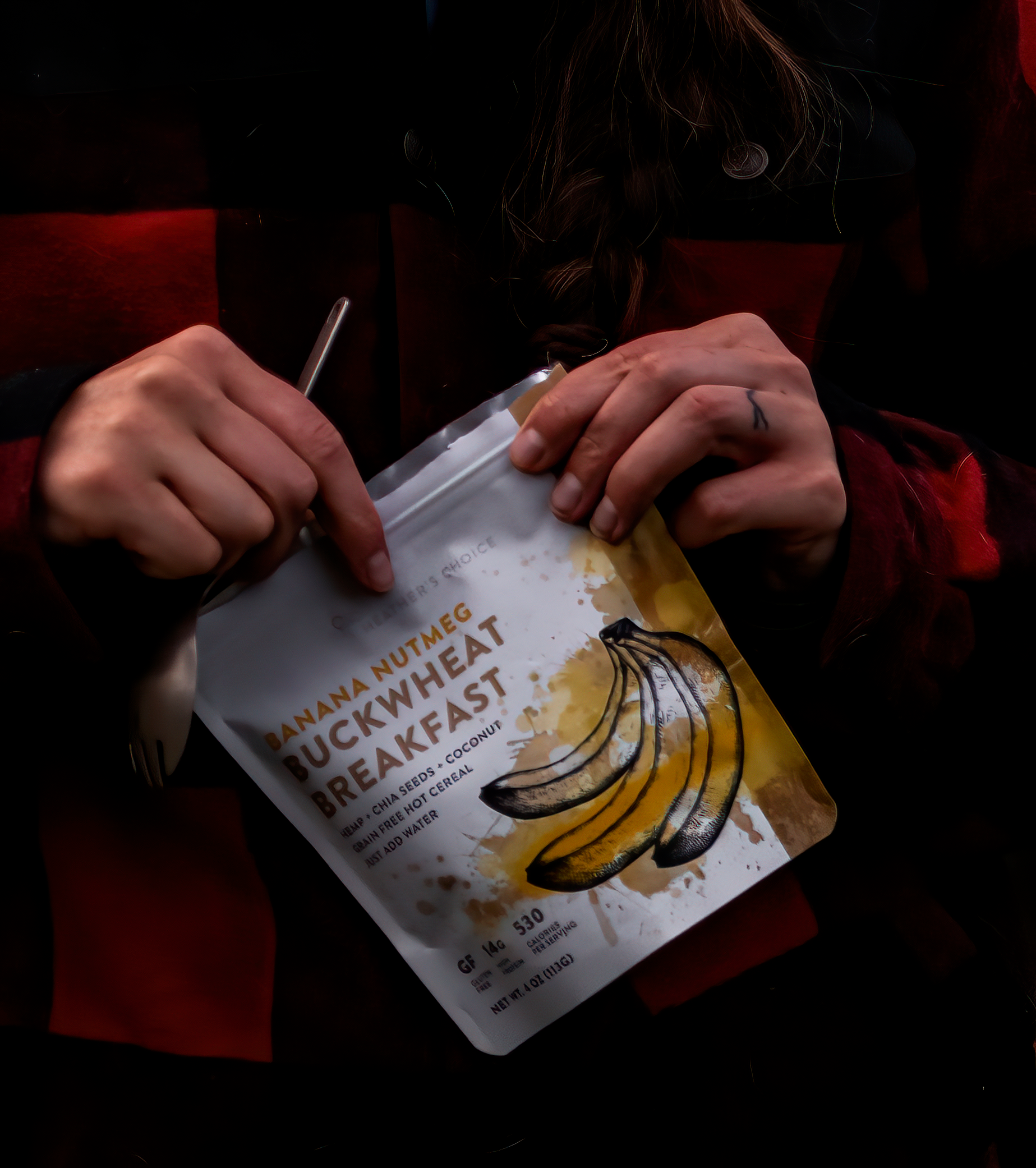 Planning meals and snacks for your backpacking trip is essential for maintaining energy and overall well-being on the trail. Focusing on nutrition, hydration, and lightweight options ensures you stay fueled and satisfied throughout your adventure. Dehydrating your own food for backpacking trips can save money, lighten your load, and allow you to choose ingredients with the best calorie-to-weight ratio while customizing recipes to your taste.
Incorporating nutritionally dense, non-perishable foods like powdered milk, oatmeal, and dehydrated fruits and vegetables ensures an enjoyable backpacking experience. By planning meals and snacks with care, you can stay energized and make the most of your backpacking adventure.
Meal Planning
Creating a meal plan that provides adequate calories, nutrients, and variety is crucial for a successful backpacking trip. Exciting meal planning strategies for backpacking include bringing dehydrated fruits, vegetables, and nuts, planning "core meals," deciding on drinks and dessert, subtracting these from total calories, filling in the gaps, and mixing up meals.
Backpacker's Pantry is a top pick for backpacking meals, while nuts, seeds, nut butters, fish pouches, jerky, tortillas, bagels, trail mix, and cheese are all great options for energizing and nutritious backpacking food during your journey. By carefully planning your meals, you can ensure you have the energy and stamina needed to conquer the trail.
Snacks and Hydration
Packing lightweight, high-energy snacks is essential for staying fueled during your backpacking trip. Trail mix, nuts and seeds, dried fruit, energy bars, and energy chews are all great options for maintaining energy levels on the trail.
Staying hydrated is equally important, as it helps prevent dehydration and heatstroke. Utilize water sources along the trail and carry a water filter to ensure clean, safe drinking water. Electrolyte drinks can help replenish lost minerals and electrolytes, further preventing dehydration.
By prioritizing snacks and hydration, you can save weight, stay energized and make the most of your backpacking adventure.
Health, Safety, and Hygiene on the Trail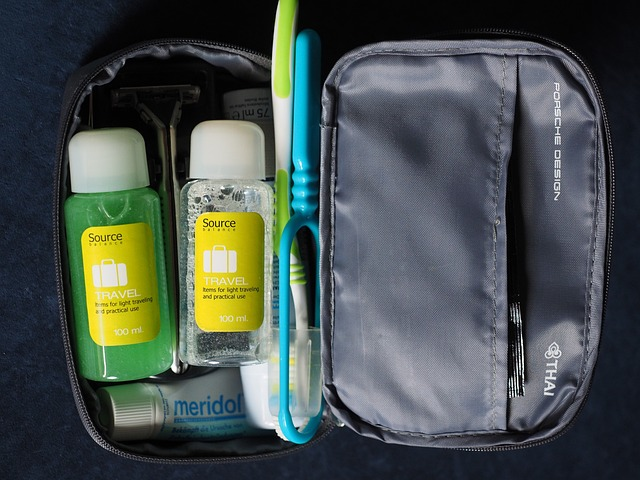 Ensuring health, safety, and hygiene on the trail is crucial for a successful backpacking trip. Carrying a well-stocked first aid kit, being prepared for emergencies with a whistle, signal mirror, and emergency communication device, and maintaining personal hygiene with essentials such as biodegradable soap, toothbrush, and toothpaste are all important aspects of a safe and enjoyable backpacking experience.
In addition to packing a first aid kit and hygiene essentials, it's vital to learn basic first aid skills and have a plan for emergencies, including knowing the location of the nearest medical facility. By prioritizing health, safety, and hygiene, you can confidently navigate the trail and enjoy your backpacking adventure.
First Aid and Emergency Preparedness
Carrying a well-stocked first aid kit is essential for treating minor injuries and ailments during your backpacking trip. Essential items for your first aid kit include band-aids, blister bandages, gauze, antiseptic wipes, tweezers, scissors, pain relievers, and other items for minor injuries.
It's also crucial to have items such as a whistle, signal mirror, and emergency communication device to be prepared for any situation. Having a plan for emergencies is just as important as having the right supplies. Knowing the location of the nearest medical facility can be a lifesaver in times of need.
By equipping yourself with basic first aid skills and a well-stocked first aid kit, you can be prepared for any situation that may arise on the trail.
Hygiene Essentials
Maintaining personal hygiene on the trail is essential for a comfortable backpacking experience. Biodegradable soap, tooth brush, toothpaste, and wet wipes are all crucial items for staying clean and healthy during your trip. Sea to Summit Wilderness. Wipes are a great choice for a reliable hygiene solution.
In addition to personal hygiene essentials, practicing responsible waste disposal is crucial for preserving the environment. Utilize catholes for human waste disposal and pack out used toilet paper in a Ziploc bag, stored in a small stuff sack for later rinsing. By prioritizing hygiene and responsible waste disposal, you can enjoy a clean and environmentally friendly backpacking experience.
Navigating and Protecting the Environment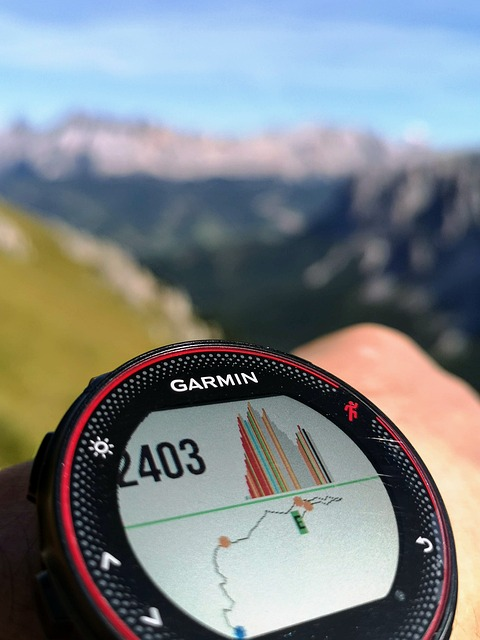 Navigating and protecting the environment during your backpacking trip is essential for a responsible outdoor experience. Developing map reading and compass skills allows you to navigate the backcountry safely and efficiently, while practicing Leave No Trace principles helps minimize your impact on the environment and preserve the wilderness for future generations.
By prioritizing navigation, safety, and environmental stewardship during your first backpacking trip, you can contribute to the preservation of our precious natural resources and enjoy a responsible and fulfilling experience in the great outdoors.
Map Reading and Compass Use
Developing map reading and compass skills is essential for safe and efficient navigation during your backpacking trip. Orienting the map and compass, taking bearings, and using the scale on the map can help you confidently navigate through the terrain and reach your destination.
Understanding how to use a compass is essential for successful navigation in the backcountry. Investing time in learning map reading and compass skills not only enhances your backpacking experience but also ensures your safety on the trail. By mastering these skills, you can navigate with ease and confidence, making your backpacking adventure even more enjoyable.
Leave No Trace Principles
Following Leave No Trace principles is essential for reducing our impact on the environment and ensuring the wilderness is preserved for future generations. The seven Leave No Trace principles include planning ahead and preparing, traveling and camping on durable surfaces, disposing of waste properly, leaving what you find, minimizing campfire impacts, respecting wildlife, and being considerate of other visitors.
By adhering to these principles during your backpacking adventure, you can minimize your impact on the environment, protect fragile ecosystems, and ensure the beauty of the outdoors is preserved for generations to come.
Backpacking Electronics and Gadgets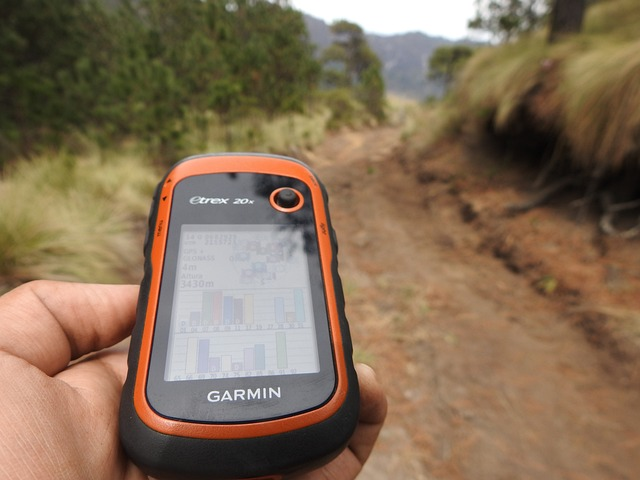 Enhancing your backpacking experience with electronics and gadgets can make your adventure even more enjoyable and convenient. GPS devices, apps, and portable power solutions are all valuable tools that can help you navigate, track your progress, and stay connected during your trip.
Investing in reliable electronics rain gear and gadgets not only improves your backpacking experience but also ensures your safety and well-being on the trail. By incorporating these tools into your backpacking essentials, you can confidently explore the backcountry and create lasting memories.
GPS Devices and Apps
Utilizing GPS devices and apps for navigation, tracking, and communication during your backpacking trip is essential for a seamless and enjoyable experience. Popular GPS devices for backpacking include the Garmin inReach Explorer+, the Garmin Montana 700, and the GoFindMe. Popular GPS apps for backpacking include Gaia GPS, AllTrails, and Guthook.
GPS devices and apps offer fantastic features such as navigation, tracking, and communication, making it easier to stay connected and safe during your adventure. Having both physical and digital maps ensures the best possible navigation experience, so you can focus on enjoying your journey.
Portable Power Solutions
Carrying portable power solutions, such as solar chargers and battery banks, is essential for keeping your electronic devices charged and functional on the trail. The Best Overall 100 Watt Solar Charger and the Nitecore NB10000 are excellent examples of portable power solutions for backpacking.
By investing in reliable power solutions, you can ensure your devices stay charged throughout your backpacking adventure, allowing you to capture memories, stay connected, and navigate with ease. With the right portable power solutions, you can focus on enjoying the great outdoors and making the most of your backpacking experience.
Summary
In conclusion, a successful backpacking adventure starts with thorough planning, packing, and preparation. By understanding the essentials of backpacking gear, clothing, footwear, food, and navigation, you can confidently embark on an unforgettable journey in harmony with nature. Remember to always prioritize safety, hygiene, and environmental stewardship, ensuring a responsible and fulfilling experience for yourself and future generations. Now pack your bags and venture into the great outdoors - endless adventures await!
Frequently Asked Questions
What is backpacking and camping called?
Backpacking and camping is often referred to as primitive or backcountry camping, an experience that involves no modern conveniences such as bathrooms and showers. It allows campers to truly connect with nature and pack in all the necessary items for an outdoor adventure.
Backcountry camping is a great way to explore the outdoors and experience nature in its purest form. It can be a great way to get away from the hustle and bustle of everyday life and enjoy some peace and quiet.
How far should a beginner go backpacking?
For a beginner, I'd recommend planning a backpacking trip of 5-7 miles for a full day on the trail. This will give you time to get comfortable with your gear, and explore without feeling too rushed.
Is 40 too old to go backpacking?
No, 40 is not too old to go backpacking. People of all ages are international travelers, and there's no need for a midlife crisis to experience the joys of backpacking.
Your 40s are as good a time as any to take the plunge and explore the world!