A Short Guide to Hiking the Colorado Trail
The Colorado trail is an absolute gem of a trail. The Colorado Trail travels for several hundred miles and links Denver and the Front Range with Durango and the San Juan mountains all the way in the southwest corner of the state of Colorado.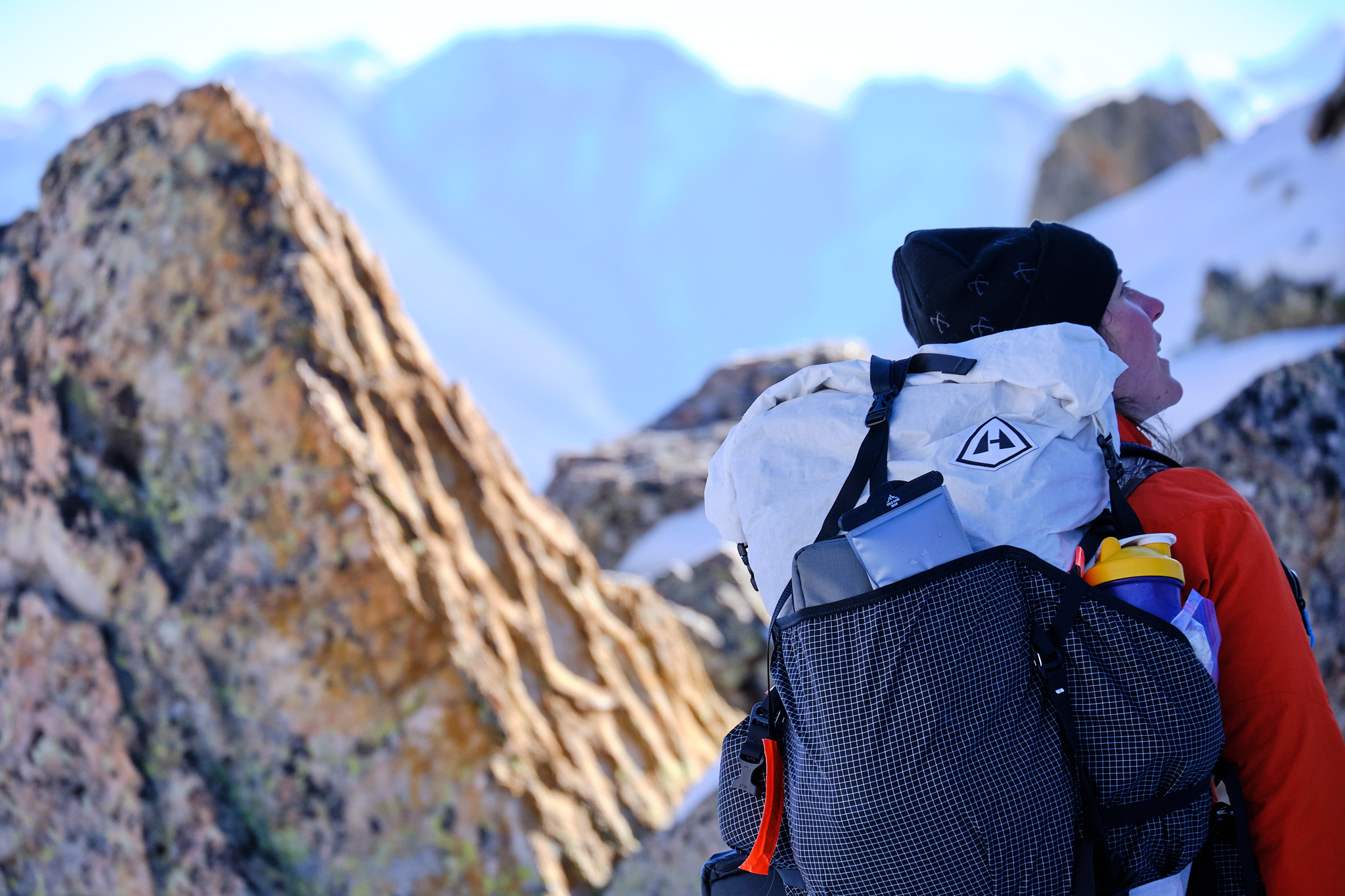 How Long Does it Take to Thru-Hike the Colorado Trail from Start to Finish?
Completing a thru hike of the Colorado Trail generally takes 4-6 weeks depending on your level of fitness. The entire trail is 567 miles and spans from Denver to Durango. You'll encounter a lot of elevation gain on this trek, in fact, over 90,000ft of gain. You'll pass through multiple mountain ranges including the Sawatch and San Juans. Each of the mountain ranges in Colorado presents a unique beauty,.
Best Time to Hike
The best time to hike the Colorado Trail largely depends on your personal preferences and abilities, as well as the specific section of the trail you plan to hike. Generally, the trail is open from mid-June to late September, with the best weather typically occurring in July and August. During these months, you can expect warm temperatures during the day and cool nights, with relatively low chances of rain or snow. However, keep in mind that weather can be unpredictable in the mountains, so it's always a good idea to check the forecast before setting out on your hike. Additionally, if you plan to hike the trails at higher elevations, you may want to avoid the peak of summer snowmelt season in late May and early June, when trails can be muddy and difficult to traverse. Ultimately, the best time to hike the Colorado Trail is when you feel most comfortable and prepared to take on the challenge!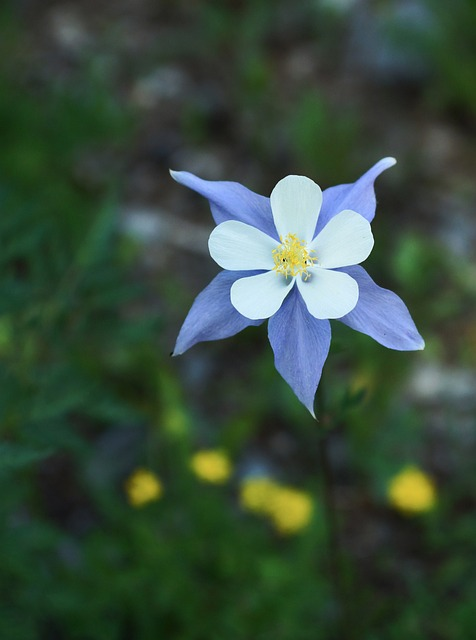 Waterton Canyon
It's important to note that there is no camping in the first stretch of the Colorado Trail from Denver. You will not be able to camp within Waterton Canyon so you need to prepare to backpack at least twenty miles to get out of the area.
Colorado Trail Foundation
The Colorado Trail Foundation (CTF) is a non-profit organization dedicated to the maintenance, improvement, and promotion of the Colorado Trail, a 500-mile-long recreational trail that runs from Denver to Durango.
The Colorado Trail Foundation carries out a variety of activities to support its mission, including:
Trail maintenance and construction: The CTF organizes volunteer-based trail crews that perform essential maintenance and improvement tasks on the trail. These crews work to repair erosion damage, clear fallen trees, build bridges, and more.

Education and outreach: The CTF provides information about trail conditions, safety, and responsible trail use to the public through its website, social media, and other platforms. They also offer educational programs and guided treks for those interested in learning more about the trail and its environment.

Advocacy and partnerships: The CTF works with local, state, and federal agencies, as well as other organizations, to protect and promote the Colorado Trail. They advocate for policies and funding that benefit the trail and collaborate with various groups to ensure its long-term sustainability.

Resource management: The CTF helps protect the trail's natural resources by monitoring trail conditions, addressing environmental concerns, and promoting responsible trail use among visitors.
By supporting the Colorado Trail Foundation, you help ensure that this remarkable trail remains accessible, enjoyable, and well maintained and preserved for future generations to experience and appreciate.
What Gear Do I Need to Hike the Colorado Trail?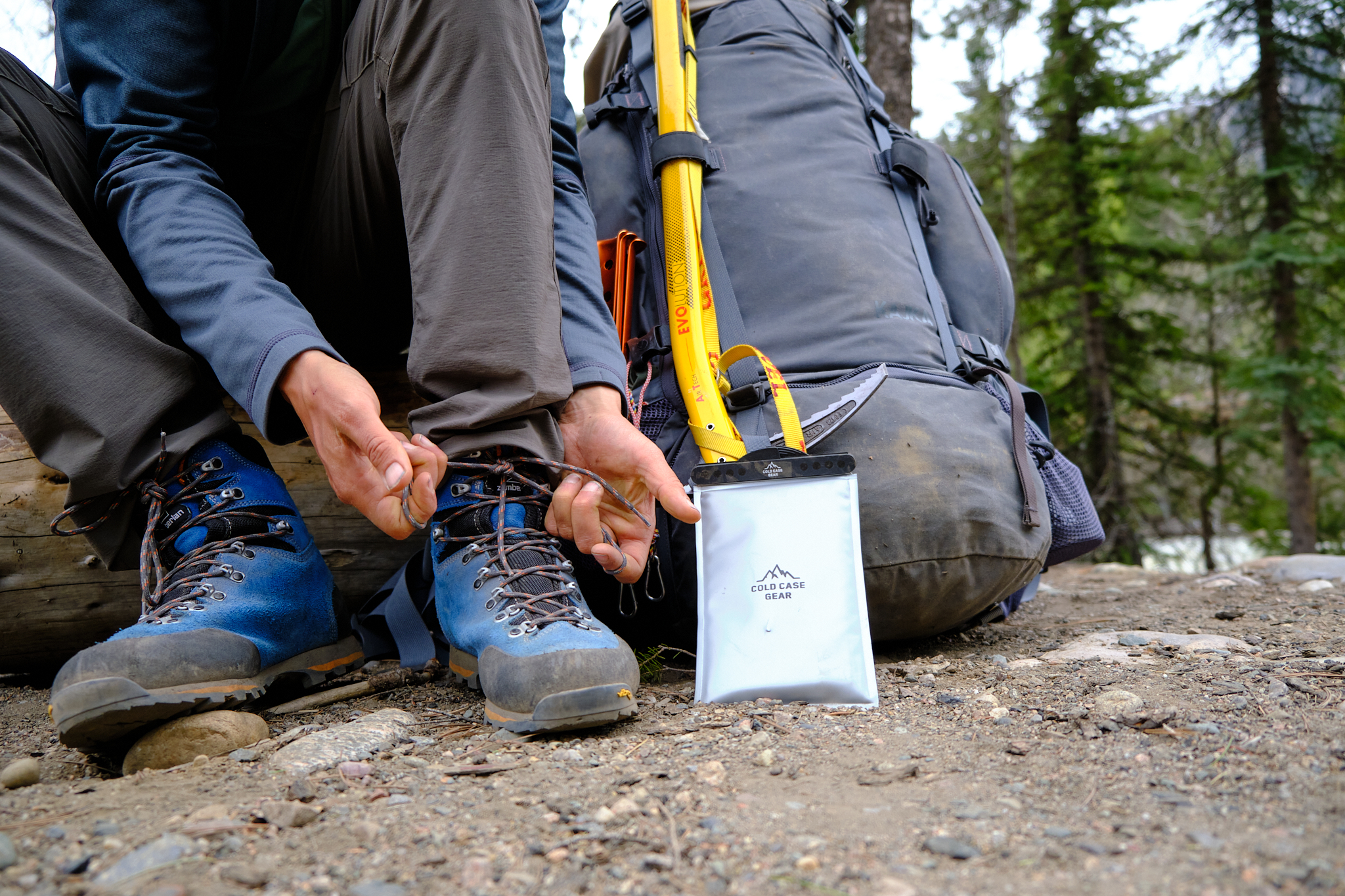 Hiking the Colorado Trail requires proper gear and equipment to ensure you have a safe and enjoyable experience. Here are some basic items you'll need:
Backpack: A sturdy backpack with a capacity of 50-75 liters is recommended to carry all your essentials.

Tent: A lightweight, waterproof tent is essential for camping along the trail.

Sleeping bag and pad: You'll need a warm sleeping bag and pad for comfortable sleep.

Clothing: Dress in layers and bring waterproof clothing, as temperatures and weather can be unpredictable. Also, bring a hat and gloves for colder temperatures.

Footwear: Hiking boots or shoes with good traction are necessary for the rocky terrain.

Water filter or purification tablets: You'll need a way to purify water along the trail.

Headlamp or flashlight: For night-time hiking and navigating in the dark.

Navigation tools: Bring a map, compass, or GPS device to help you navigate along the trail.

First aid kit: A small first aid kit should include bandages, gauze, and antiseptic ointment.

Food and snacks: Bring enough food and snacks for the duration of your hike.

Hiking poles: Optional but helpful for steep and uneven terrain.
Northbound VS Southbound
This really is all personal preference but most hikers choose to hike the Colorado Trail Southbound from Denver to Durango. This is in part due to logistics being easier to handle in Denver which is where most people would fly into. This is also a great direction to choose if you plan to "hike yourself into shape" because the southern stretch of the Colorado Trail passes through the San Juan Mountains and is the steepest and highest elevation point on the whole trail. Whichever direction you choose to travel will be more than rewarding.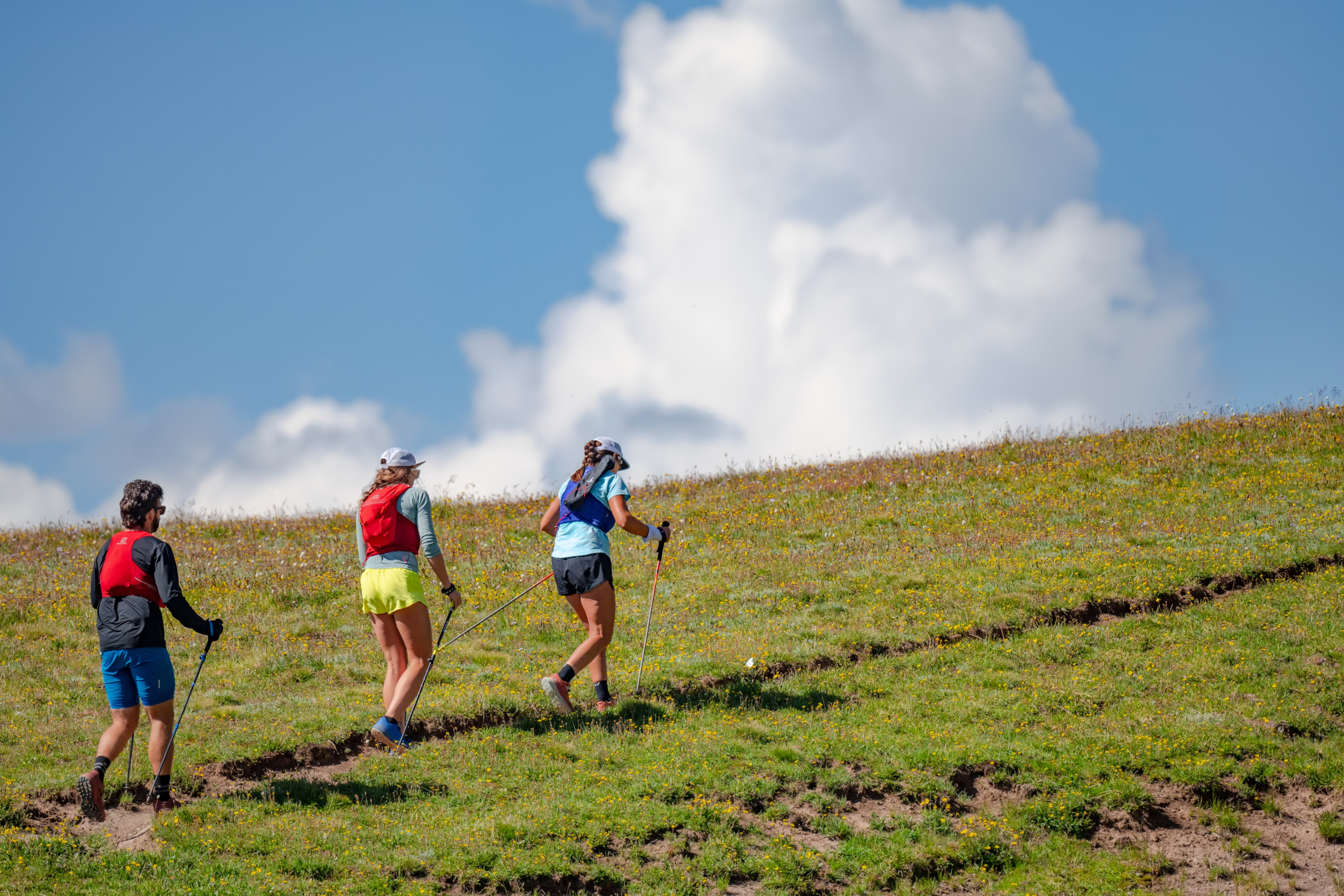 Transportation to Trailheads
While in Denver and Durango you may find it easy to get a lift from someone or a car service to take you to the trailhead but aside from these two cities transportation can be a challenge. You must take great care to arrange for shuttles to your resupply or plan on hitching. Hitching might be easier in certain areas of the Colorado Trail such as outside of Breckenridge and the Collegiate Peaks route. As you get further into the trail the only ways of accessing by road are on rough 4x4 roads that require high clearance vehicles.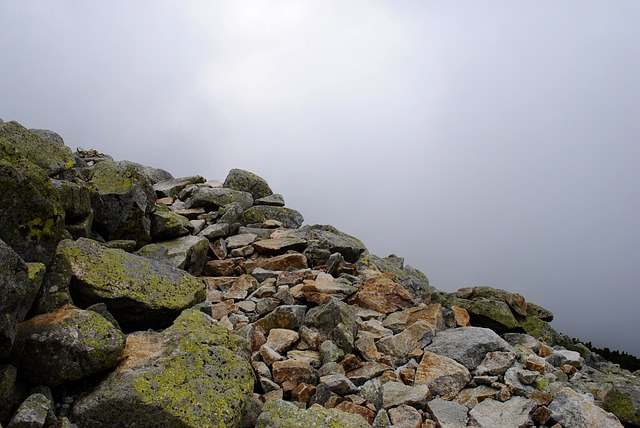 Do I Need a Permit to Hike the Colorado Trail?
In general, you do not need a permit to hike the Colorado Trail. However, if you plan to camp in certain areas along the trail or pass through wilderness areas in the Collegiate Peaks Wilderness, you may need to obtain a self-issued permit at the trailhead. These permits are free and help track visitor usage in the area.
If you plan to camp in a developed campground, there might be fees associated with the campsite. It's essential to check the map and specific regulations of the areas you'll be passing through to ensure you're following all the necessary rules and guidelines.
Where Can I Find Water on the Colorado Trail?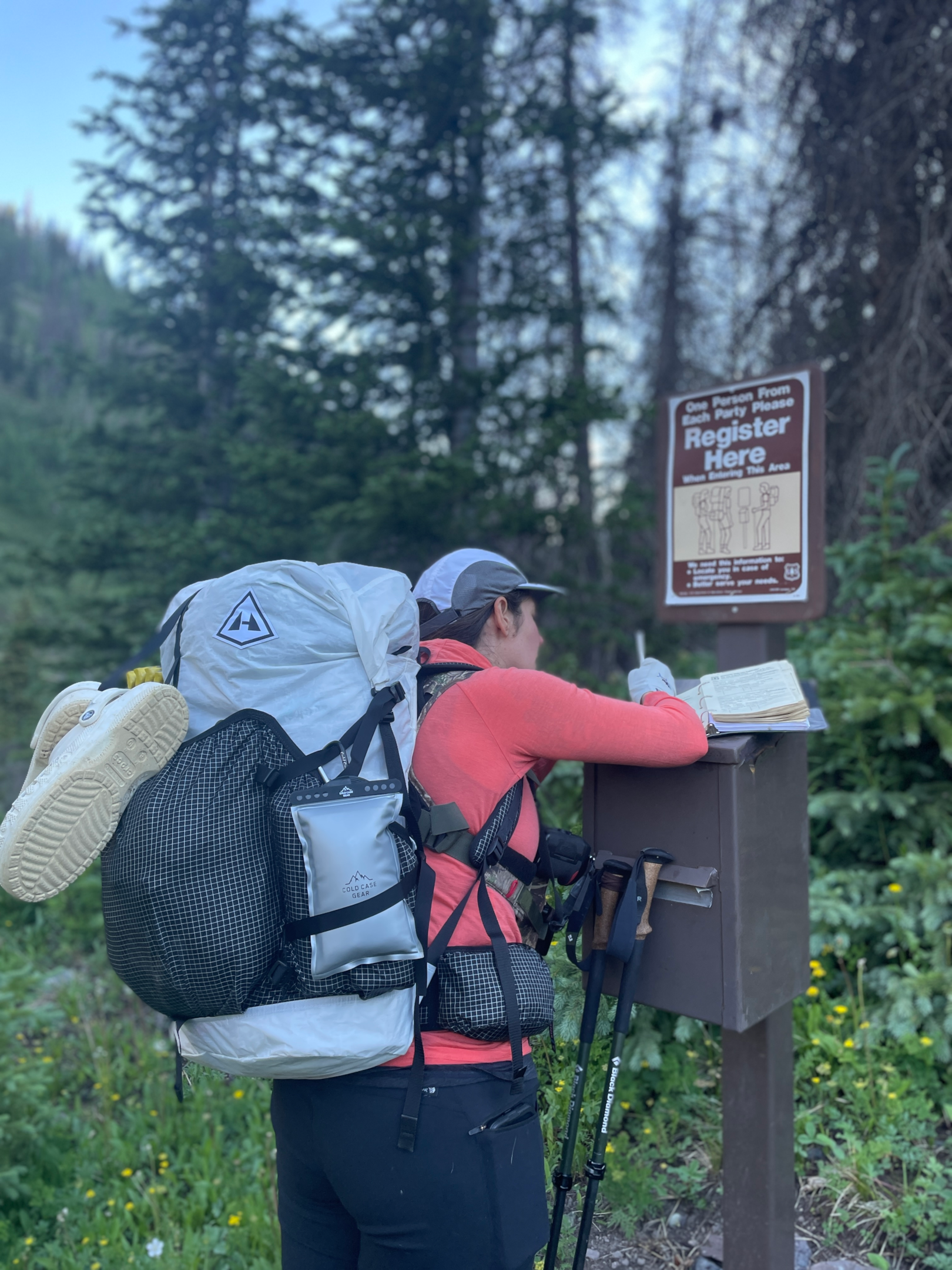 Water sources along the Colorado Trail are typically found in the form of streams, creeks, and small lakes. While the availability of water varies depending on the section you are hiking and the time of year, there are generally enough sources to accommodate hikers.
To locate water sources:
Consult a detailed trail guide or map: These resources often indicate water sources along the trail. The official Colorado Trail Guidebook and the Colorado Trail Foundation's website are great resources for up-to-date information.

Use a GPS device or smartphone app: Some GPS devices and hiking apps include water source information.

Ask fellow hikers or trail volunteers: People who have recently hiked the trail can provide valuable information about water availability.

Look for signs of water: In the backcountry, keep an eye out for green vegetation or areas where animal tracks converge, as these can indicate the presence of water nearby.
Always carry a water filter
Always carry a water filter or purification tablets to treat water before drinking, as contaminants may be present. It's also essential to plan ahead and carry enough water to stay hydrated between sources, especially in drier sections of the trail at high elevation or during periods of drought.
Collegiate East Vs. Collegiate West Route
When hiking the Colorado Trail, you have the option to choose between two routes in the Collegiate Peaks area: the Collegiate East and Collegiate West. Both routes offer their own adventure and unique experiences for hikers, and your choice will depend on your preferences, skill level, and desired challenges.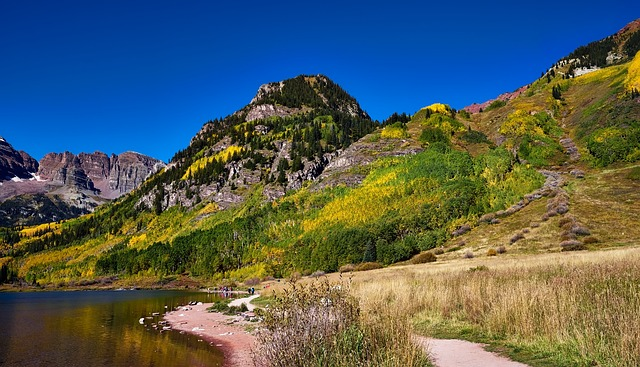 Collegiate East Route:
Length: Approximately 78 miles

Elevation: Lower than the Collegiate West route, with most of the trail below the treeline.

Difficulty: Moderate, with less elevation gain and fewer steep climbs compared to the Collegiate West route.

Scenery: Features dense forests, meadows, and some mountain views, but less dramatic alpine scenery compared to the Collegiate West route.

Services: More established campgrounds and easier access to resupply options.
Collegiate West Route:
Length: Approximately 80 miles

Elevation: Higher than the Collegiate East route, with much of the trail above the treeline.

Difficulty: More challenging, with higher elevation gains, steep climbs, and more rugged terrain.

Scenery: Offers stunning alpine vistas, high mountain passes, and dramatic views of the surrounding peaks.

Services: Fewer established campgrounds and more limited resupply options.
In summary, if you prefer a less challenging hike with good weather and better access to resupply points and towns, the Collegiate East route is likely the better choice. However, if you're seeking a more challenging adventure with more snow and breathtaking alpine scenery, the Collegiate West route offers an unforgettable experience.
Twin Lakes (CT mile 177.5)
Twin Lakes is a small community located at approximately mile 177.5 on the Collegiate East route of the Colorado Trail. This area is known for its stunning scenery, including the nearby Twin Lakes Reservoir and the surrounding peaks of the Sawatch Range.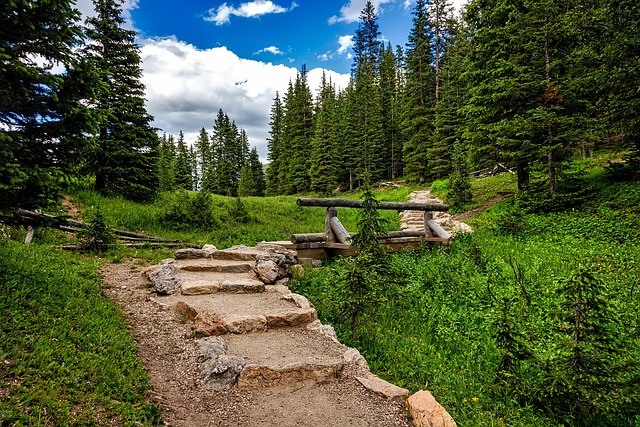 Resupply: There is a general store in Twin Lakes where you can purchase food, snacks, and other essential items. It's a good idea to plan your resupply here if you're hiking the Collegiate East route.

Lodging: Twin Lakes offers a few lodging options, including cabins, bed & breakfasts, and vacation rentals. These accommodations provide an opportunity to rest and recover before continuing on the trail.

Dining: You'll find a couple of dining options in Twin Lakes, including a cafe and a grill, where you can enjoy a hot meal after a long day of hiking.

Mail drop: If you need to send or receive mail during your hike, the Twin Lakes Post Office accepts general delivery packages.
The town also serves as a good spot to take a few days off and climb some nearby 14ers. Mt. Elbert, Mt. Massive, and La Plata Peak are all located centrally to the town of Twin Lakes. In fact, you can hike Mt. Elbert directly from The Colorado Trail.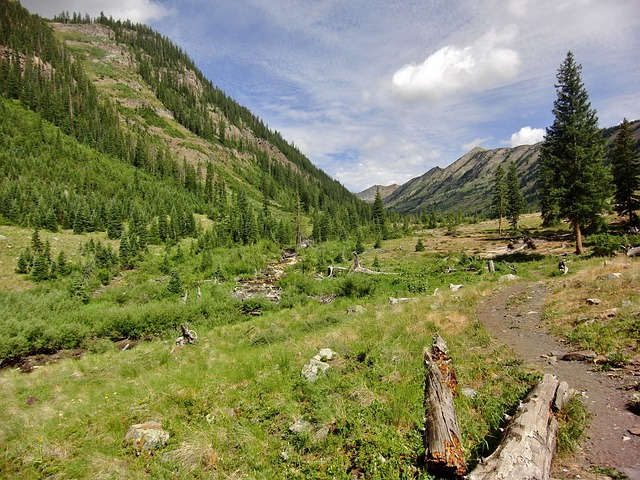 Mountain Biking The Colorado Trail
The Colorado Trail, stretching over 500 miles from Denver south to Durango, offers one of the most thrilling and scenic mountain biking experiences in the United States. This epic journey takes riders through diverse landscapes, including high-altitude forests, vast alpine meadows, and rugged mountain peaks. With its challenging terrain, breathtaking scenery, and rewarding sense of accomplishment, mountain biking the entire Colorado Trail is an adventure you won't want to miss.
Physical Requirements and Technical Skills
Mountain biking the Colorado Trail is a demanding endeavor that requires both physical fitness and technical riding skills. With significant elevation gains and elevation losses, steep climbs, and rocky descents, this trail will put your endurance and bike-handling abilities to the test. To prepare, consider incorporating strength training, cardio, and technical skill-building exercises into your workout routine several months before embarking on your mountain bike adventure.
Noteworthy Landmarks
As you traverse the Colorado Trail, you'll encounter many hikers and various landmarks that make this journey truly unique. Highlights include:
Waterton Canyon: The trail's starting point, featuring a picturesque canyon and abundant wildlife.

Kenosha Pass: A stunning mountain pass with vibrant aspen groves and panoramic views.

Collegiate Peaks Wilderness: Choose between the Collegiate East or West routes, each offering their own set of challenges and rewards.

Monarch Crest: A high-altitude section boasting expansive views and thrilling descents.

Silverton: A historic mining town nestled in the San Juan Mountains, perfect for a well-deserved rest stop.
Insider Advice
To help make your Colorado Trail mountain biking experience as enjoyable as possible, consider these tips from those who have successfully conquered the trail:
Pace yourself: Break the journey into manageable segments and give yourself time to rest and recover.

Plan your resupply stops: Research towns and resupply points along the route to ensure you have enough food, water, and other essentials.

Travel light: Bring only what you need to minimize weight and increase efficiency.

Join a group or find a riding partner: Sharing the experience with others can provide camaraderie and support during challenging moments.
With proper preparation, determination, and a sense of adventure, mountain biking the entire Colorado Trail is an unforgettable experience. Embrace the challenges and immerse