Keep your spare batteries safe from the cold.
Your batteries will thank you.
Get extra long battery life for time lapses
Store a battery pack and hang it on your tripod so you can get unparalleled length out of your time lapses.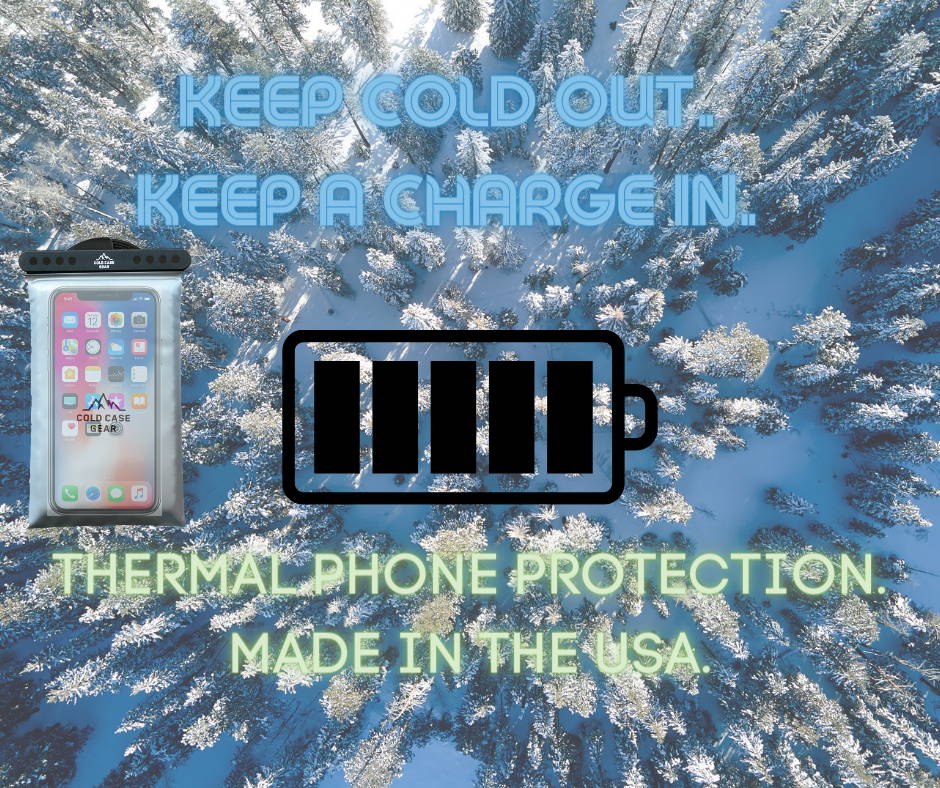 Insulated with aerogel to protect your batteries down to -40 or up to 120. Fully waterproof and submersible to six feet as well. Never stress about your batteries again.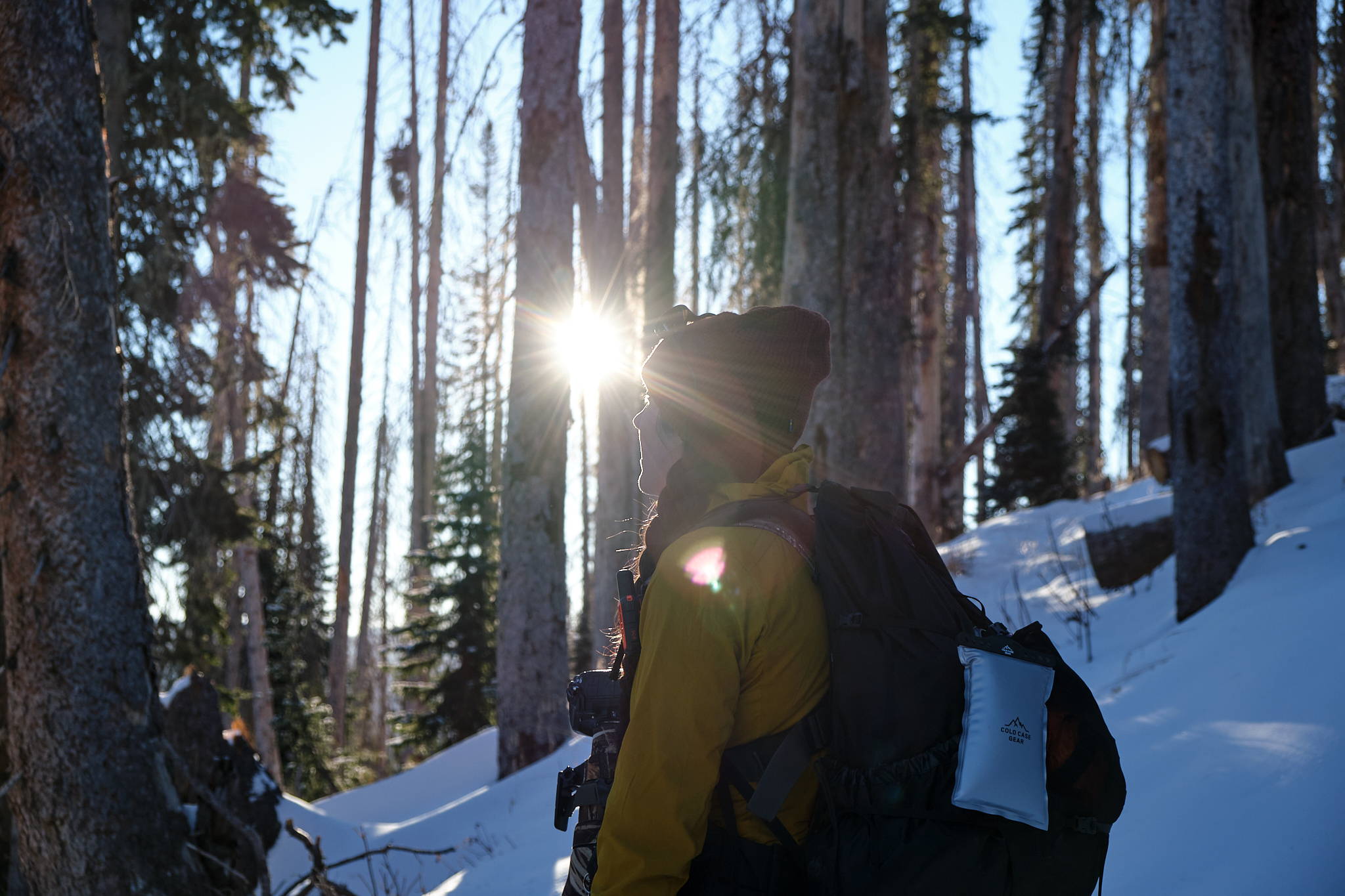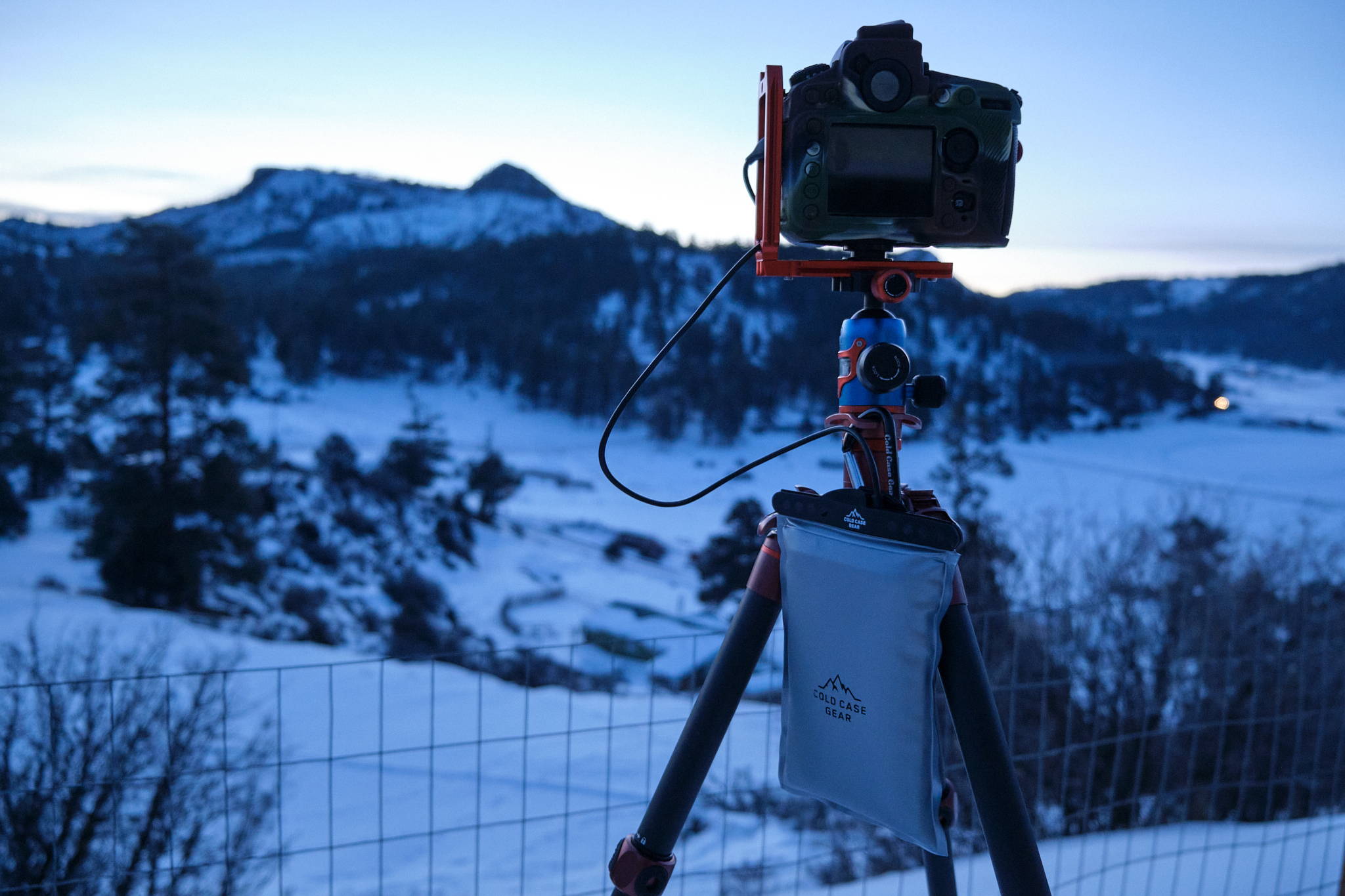 Subscribe to our newsletter
Receive special deals, industry news, and so much more.
West Slope Case - Thermal Phone and Battery Case

Fits any non plus sized phone with a case on
Protects all Lithium Ion Batteries from draining in the cold
Accomodates even large battery banks
The West Slope Case was built initially to protect smartphones from the elements but it pulls double duty as an amazing photography accessory. Store and protect all your essential photography items in our insulated and waterproof case. Made In The USA.
THE BEST THERMAL PROTECTION
Whether you're out on an expedition and need to keep your phone or your batteries safe, or you simply like to stay organized, our West Slope Case is a photographers best friend. In fact, this whole business was invented for the founders' wife after a winter camping trip killed all her batteries on the first night. That was the impetus to start Cold Case Gear.