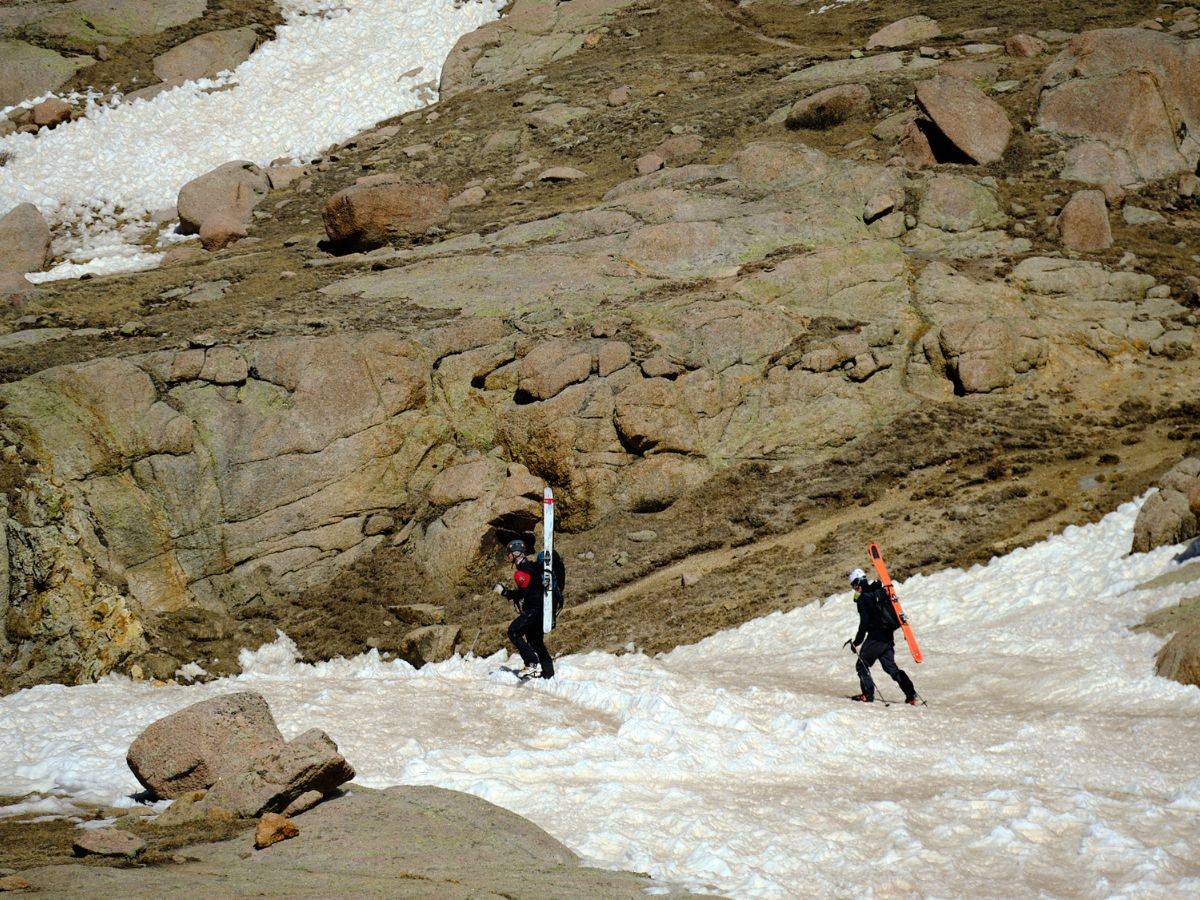 When that fresh snow falls, skiing is your time. You relish being out on the mountain in every way. It starts with the ride on the lift and peaks with the cold air washing over your skin as you carve the slopes. You fall into a zen-like trance and get into a flow. You have no worries in the world.
But, like every skier out there, you lose your balance or take a tumble. The startlingly cold snow snaps you back into reality. You start to pat down your jacket to ensure your phone isn't wet and frozen from getting buried in the snow. Thank goodness you didn't listen to your friend's advice (who recommends a plastic bag to protect their phone, anyway?). You remember that you brought your Cold Case Gear West Slope Case and breathe a sigh of relief.
An Insulated Phone Case for Skiing and All Your Winter Adventures
At Cold Case Gear, we get that you shouldn't have to worry about your phone when you're ready for a fun-filled day on the slopes. Our West Slope Case gives you the peace of mind and protection you need so you can focus on your runs down the mountain. This case protects your phone from minor bumps to major drops while bombing downhill, trekking cross country, or trying freestyle tricks on the halfpipe. The magnetic enclosure seal separates your phone from its wintry nemesis (snow!). Keeping your phone insulated from that deadly combo of moisture and frigid temps. Its tight seal keeps out debris and shields your phone from scrapes, but it is still easy to access when you need it.
While this case is great for the everyday bunny slopes, it's equally as protective for your backcountry exploits. Thanks to its durable and tear-resistant exterior, the Cold Case Gear West Slope Case can stand up to damage from even the rockiest of landscapes. It also features a unique protective padding called aerogel. The material was initially pioneered by NASA but has been co-opted by Cold Case Gear to make a next-level phone case.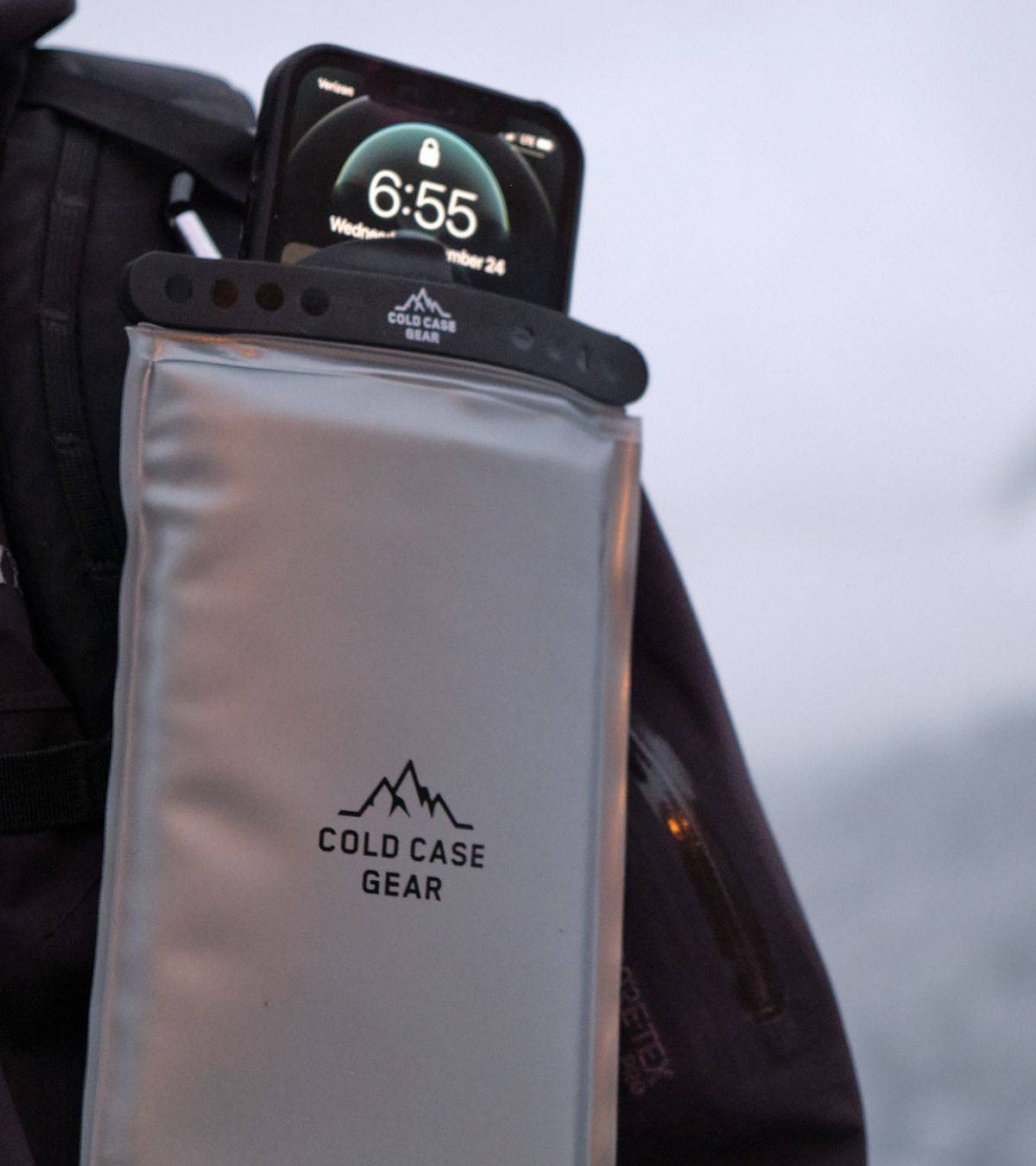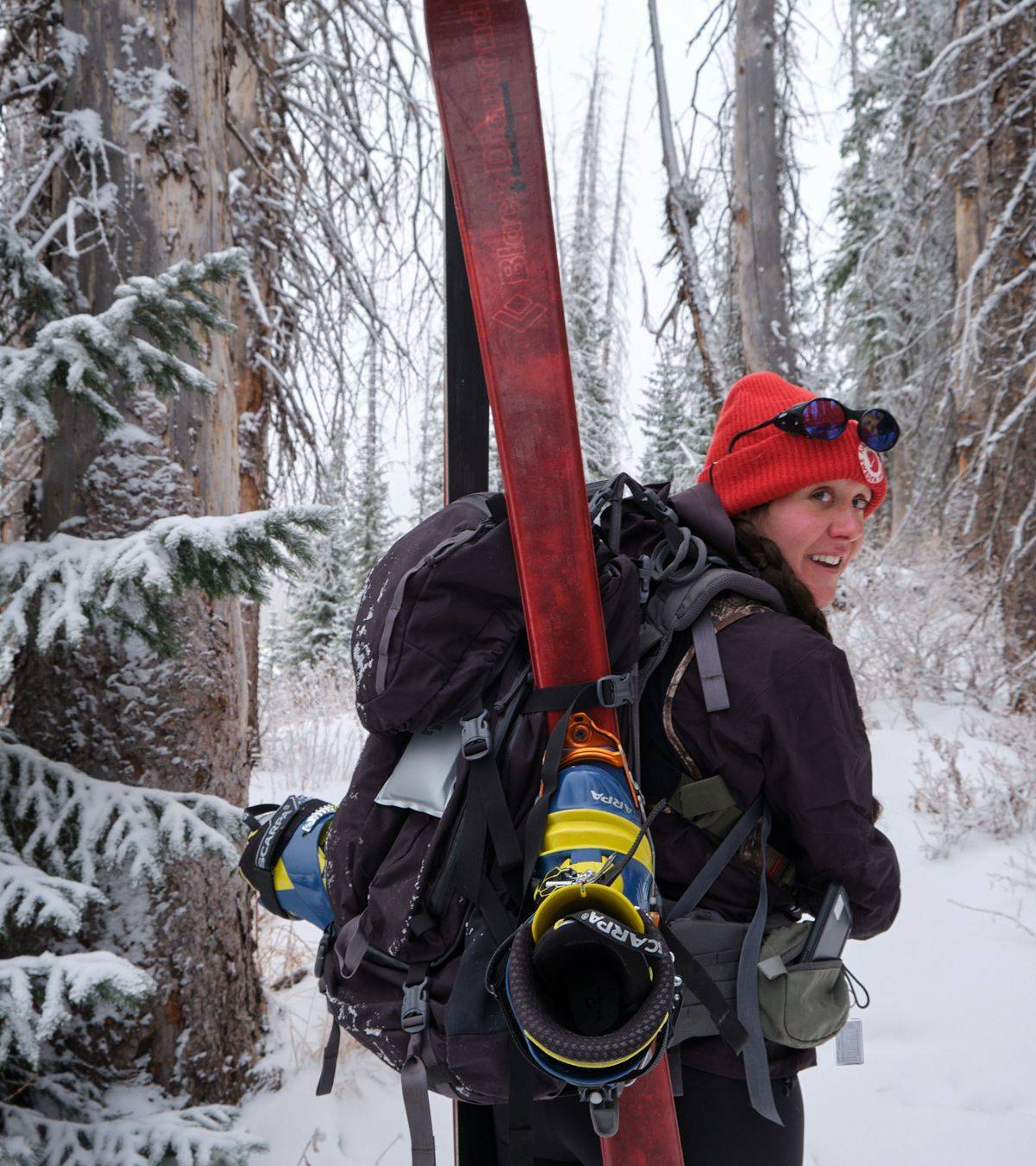 One of the most important benefits that aerogel provides is its insulating properties. This mighty material protects from not only the heat but also the cold. Most smartphone manufacturers recommend keeping your phone in a range from 95 degrees to 32 degrees Fahrenheit. If not, phone batteries and performance suffer when exposed to temperatures outside those ranges. This is a problem for any outdoor enthusiast, no matter the time of year. So the Cold Case Gear West Slope Case is a skier's friend through the height of the season and beyond!
Aerogel is dense but still incredibly lightweight due to the air filling up and creating "micropores." These micropores buffer against anything pressing against it, so it creates a sturdy, thick padding but still feels very light. Almost as light as the powdery light layer of snow, every skier hopes to shred. Cold Case Gear takes not one, but TWO layers of aerogel to sandwich your phone in this protective case from all the elements. With double the protection, the West Slope Case truly safeguards your phone from anything you encounter on the peaks.
The size and design of the West Slope Gear West Slope case lends itself to easy access. It can fit all smartphones, but it's slim enough to fit easily in your ski jacket pocket. And it won't interfere with movement while you ski! If you want it in a more accessible place, there is another option. Just pair the West Slope Case with the new QuickClip system. This system comprises a stretchy coil leash and carabiner to clip to your jacket or pack easily. You never know when you'll need your smartphone, but now you have your phone right in hand when you want it most.
From white-outs to last run wipe-outs, we all know you need your tech. Every modern skier at the resort or in the backcountry needs their phone ready and charged to get in touch with ski patrol or emergency authorities. Or perhaps you need it for less serious activities like filming a cool line or taking a photo of the mountain range. Whatever the reason, Cold Case Gear West Slope Case can help you accomplish your goals, protect your tech investment, and instill confidence that you are ready for your next snowy adventure.