Tuning into the little things in nature

When you're out in the woods, on the rock, or in the water, your senses are heightened. Just days before you may not have noticed the little sounds and smells in your everyday routine. But when you're outdoors, it's easy for nature to change you. You smell the cool fog before it drifts away in the early morning, watch the sunlight dry off the dew on your tent, and hear back and forth chittering between the birds in the trees. Jon Rosenberg, Cold Case Gear Founder, CEO, and outdoor enthusiast, is especially sensitive to the effects of nature on himself from spending so much time in it.
"From about 26-29 years old I spent nearly 300 nights in a tent. I realized quickly that I much preferred an 'outdoor experience' to the chaos of typical city life."
What is the "outdoor experience"?

Those 300 nights and Jon's other trips cemented what the "outdoor experience" was to him: "To me, an 'outdoor experience' is really all about tuning in to the little things in nature. When you're out in the mountains or forest and at first you think it's so quiet but then you notice all the little things moving and making sound around you…Some of my fondest memories of camping are when [I'm] camping in the winter and everything is so silent, the only noise you hear is your sleeping bag rustling with the rise and fall of your chest."
Poor conditions don't seem to shake Jon's relationship with the outdoors: "When you're outdoors there is no good or bad. It's all your perception and preparedness. I've been hiking in some wild storms and I was happy as could be in my rain gear." His bond with nature enlivens him on the fair-weathered days and carries him through more difficult adventures. He continues, "From the less ideal experiences I've had, I've learned that I have to be more prepared, whether that's with more gear, food, or maps. There's also a thing called 'Type 2 Fun' where the adventure is only fun when you're looking back on it and in the moment it's hard. These are character building moments."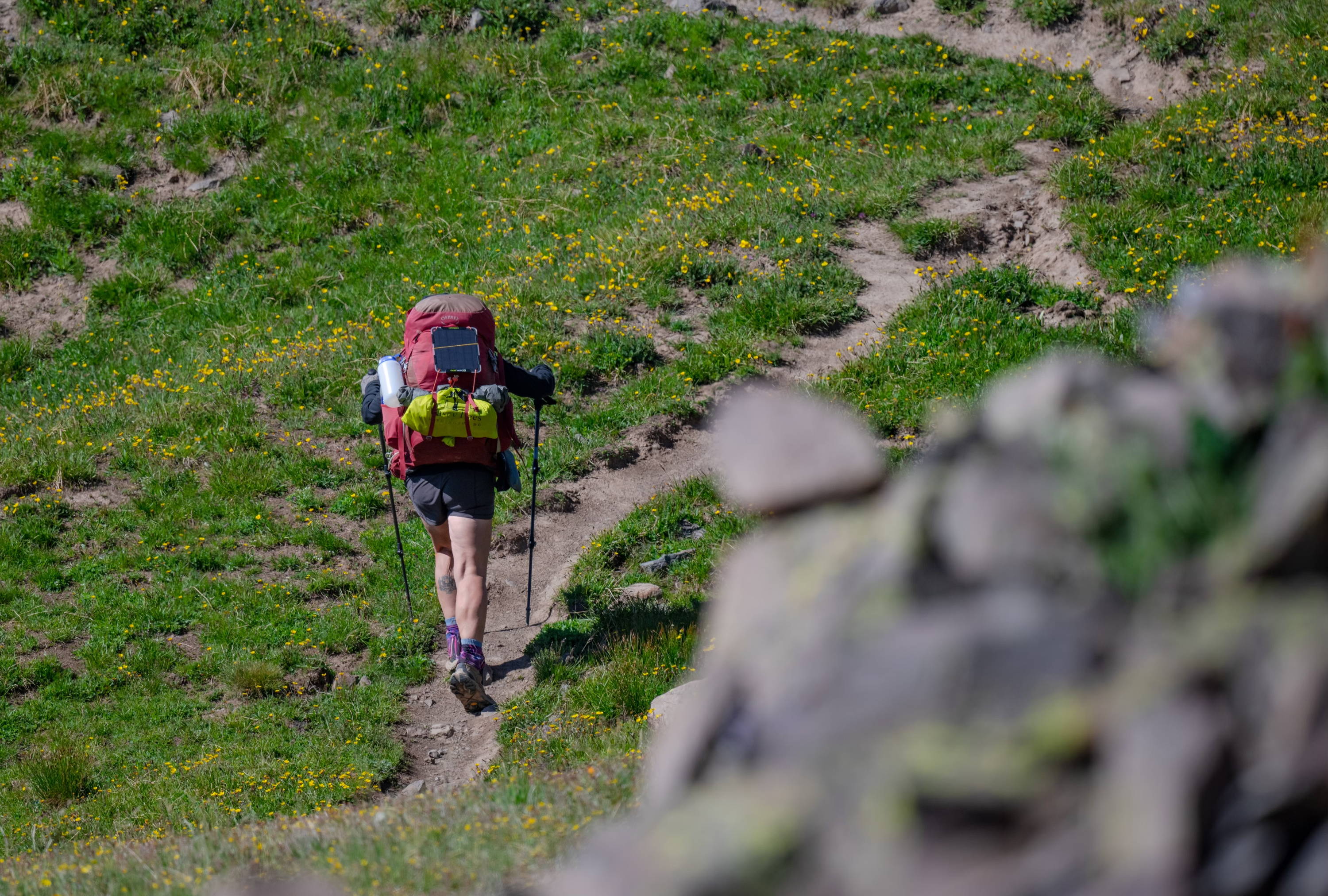 "There is really only one way to test the waters and that's to jump in."

Something wonderful about the outdoors is that anyone can "tune in," as Jon puts it. Both beginning adventurers and seasoned enthusiasts alike can experience nature if they give themselves over to it. In particular, Jon advises those who are interested but a little nervous that, "Time is going to move forward no matter what you do so jump into an experience now…The worst that can happen is that you're uncomfortable. There is really only one way to test the waters and that's to jump in. You're only afraid of what you don't know so now it's time to get familiar."
For those already acquainted with the outdoors, Jon has slightly different advice: "I'd like people to reframe their outdoor experience from 'conquering that mountain' or behaving as if there is some objective to be overcome and added to a list. Instead, let's all participate in the outdoors, rather than looking at it as something to conquer. My outdoors experience has been enhanced by becoming a participant in my environment. I'm just here to soak it all in. While I enjoy standing on summits as much as the next person I don't view them as a checklist, or, to be conquered. You can't possibly conquer nature so instead live in balance with it and relish its beauty."
Be prepared for your own adventures

Throwing yourself into a new experience, tuning into the little things in nature, and being wrapped up in nature's beauty are all part of Jon's definition of the "outdoor experience." He wants to empower other outdoor enthusiasts with the confidence that they can take risks and go on their own adventures while also protecting a now vital tool in the outdoor arsenal:
"Smartphones have become such a huge part of this experience. We use them for navigation, communication, and to take photos. For us, it's imperative that we provide the utmost protection for these devices. We 'protect the gear that gets you home'. If you need your phone in an emergency, or you simply want to be able to share memories with friends and family, we want to make sure that you can do that."
When customers choose Cold Case Gear, they can be sure that Jon's own relationship with nature is embedded in his product. He understands the need to tune in to something greater than himself. And he recognizes that feeling confident and prepared gives you freedom to explore, test the waters, and eventually jump in feet first into your own outdoors experience with peace of mind.