Standup Paddleboarding is a great way to spend the day. We love the simplicity of the sport. You just need a board and a paddle and you're pretty much good to go. However, there are a handful of accessories that will greatly improve your experience, from both safety and comfort aspects. We hope this blog will help you make the right choice so you can maximize your experience out on the water!
1. A Good PFD
We get it, the last thing you want to do on a beautiful summer day is wear a PFD. We would urge you to consider wearing one at all times. This is the biggest safety concern while you are out on the water and it should be a no brainer to put one on. You really enver can predict what the weather or the water will do.
Invest in a good PFD because you're going to wear it all the time. Find something that fits you well and is comfortable. An uncomfortable PFD is a PFD that gets left behind.
2.

A paddle that fits!
Make your paddling life so much easier on your body by getting a paddle the fits appropriately. You don't want to over or understand your paddle strokes if you don't have to. We love this adjustable paddle from GreyDuck Outdoor because it's budget minded and can adjust to various different lengths. This is nice if you might be sharing your paddle board with friends or family.
3. Electric Pump
An electric pump is an absolute must have sup accessory if you have multiple inflatable boards. An electric pump lets you go hands free so you can get to work getting the rest of your gear ready to go. Save your muscles for paddling. There are a few models out there that can handle multiple boards at once. This is great for families who want to hit the water.
If you spend a little extra there are models with an automatic shut off so you can accidentally overinflate and damage your SUP.
4. Dry Storage
If you're planning on being on your paddle board for long distances or extended durations you're going to want some type of storage you can secure to the deck. You could go with simple dry bags, backpacks, or even a soft side cooler if you want to keep drinks ice cold while you're out on the water. Whichever way you go you'll want something that provides easy access in the form of either a roll top or a powerful waterproof zipper. You don't want to have to fiddle with lots of moving parts while on the water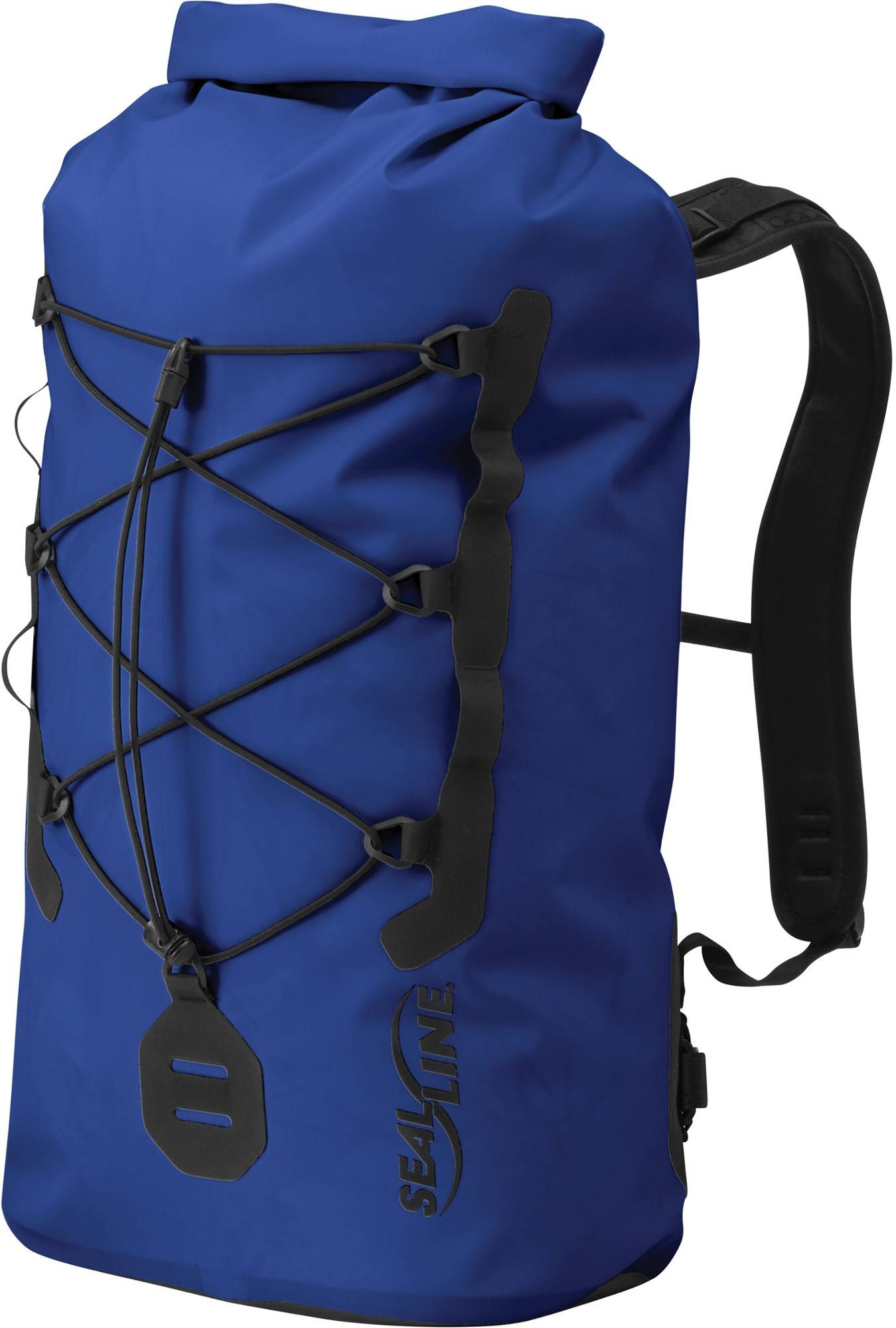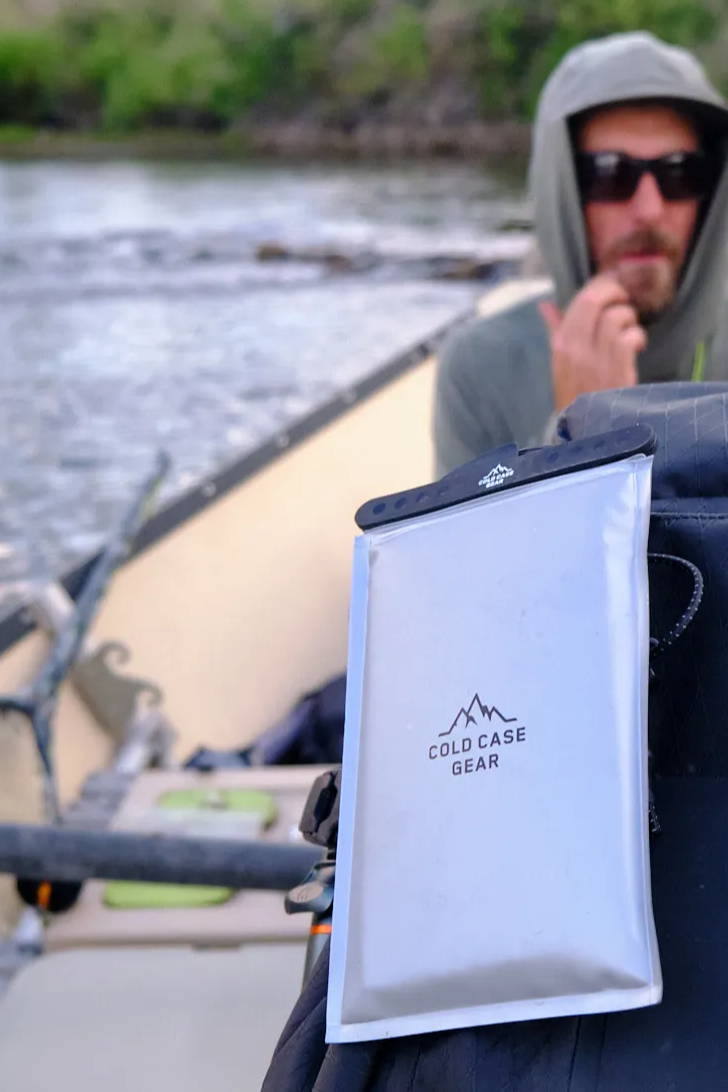 5. Paddle Board Carrier
Long walk from the car to the water? Get a shoulder strap carrier for your SUP. This is great for both the inflatable paddle boards and regular paddle boards. This simple paddle board accessory makes it simpler to carry your board around. It slings across your shoulder to provide support for your board. These straps are adjustable so they work with multiple boards.
6. Leash
Using a leash with your SUP is an essential. This will prevent you from becoming separated from your board should you fall off. When purchasing your SUP Leash you should always get a coiled version. A coiled leash is less prone to getting tangled and causing any unwanted complications. There are some great options out there but we really like the waist leash from Bluefin. There are ankle options as well and many budget friendly varieties.
7. Waterproof Phone Case
When was the last time you went anywhere without your phone? While you're out on the water taking in all the beautiful sights you're going to want to grab some photos and maybe listen to some music. You want a phone case that can keep your phone safe from harm, whether that's the sun beating down on it and frying it or should you find yourself in the water.
Our West Slope Case was built for these exact circumstances. It's fully waterproof and submersible down to 10 feet and it floats! You can keep your phone safe and dry in our IPX8 rated phone case.
8. Paddle Board Anchor
This is an extremely overlooked accessory. Why might you need a paddle board anchor? Paddle boarders get into all sorts of things from fishing, to paddle board yoga, and just trying to relax and take it all in. These are all great circumstances to drop anchor and add a little extra stability. You can find a lot of anchor kits out there but we like this one from Seattle Sports.
9. Paddle Board Seat
Stand up paddle boarding takes a lot of different forms. Some people love a long leisure cruise on calm flat water. For outings like this you would be well suited to add a seat to your SUP. Take a load off and watch as the miles cruise by. To add to this, if you like to fish from your SUP, combining a fishing rod holder and a seat is going to give you a great platform to pass the hours on the water.
10. Hydration
Do yourself a favor and grab some water bottles before you head out on the water! It might seem like a simple thing but it can easily be overlooked. You're going to be out in the sun exerting yourself and you need hydration. We love to use insulated bottles to keep our drinks ice cold while we're out playing. Cold water just feels better.
If you're the adventurous type and you are out on a long cruise you can grab a water bottle and filter combo. We really like these because it simplifies drinking on longer adventures where packing all the water you might need is cumbersome. These filter bottles make it easy to just scoop and sip.