How To Love Running In Snow And Ice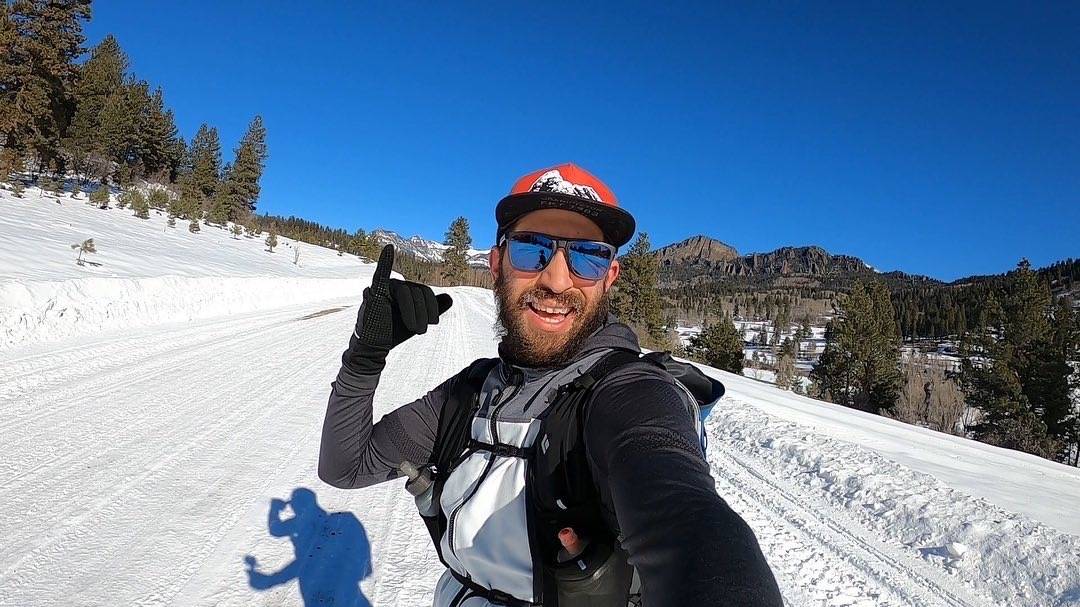 Running in snow and ice is a major departure from summer running conditions when we don our favorite short shorts and simply grab a bottle of water and head out the door. You don't need a certified running coach to enjoy road or trail running in colder climes but you might want some helpful tips.
Running through a snow-covered trail can be a truly rewarding experience. Some of our favorite runs have been on our favorite summer trail but with a fresh coating of snow adding a new world of whimsy and awe. Here are some helpful tips to keep you running all winter long.
Find A Traction Device.
A traction device is a piece of equipment designed to fit over your shoes to give you extra grip in snow and ice. You can find devices for running on ice on the pavement, on trails, and more. Depending on road or trail conditions you may want something more low profile with just a few small spikes or if you're a die-hard trail runner you can find traction devices that are closer to full crampons. Our favorite traction device is this one from Black Diamond.
While many trail running shoes are equipped to deal with variable conditions, few of them cope with black ice or other forms of slippery surfaces. The fresh snow can hide a lot of trail dangers so a traction device is of great importance.
Dress for success.
Don't be silly, start chilly! Running the snow-covered trails can be a blast but not if your body temperature is out of control. There are a few key strategies to stay warm while running in winter and they don't require you to spend much money.
Block the wind! You'll want to use a wind-blocking layer as your outermost layer. This accomplishes both stopping the frigid wind from chilling you to the bone but also keeps your body heat in. Relying on your body heat will allow you to stay comfortable no matter how cold it gets.
We love a thin merino wool baselayer as our next-to-skin garment, followed by a heavier wool layer, and then a vest. Our favorite winter running layers are from Tracksmith and Rabbit As referenced in our Winter Layering Guide (you'll have to sign up for our newsletter to access this), your layering strategy is key to staying comfortable throughout winter.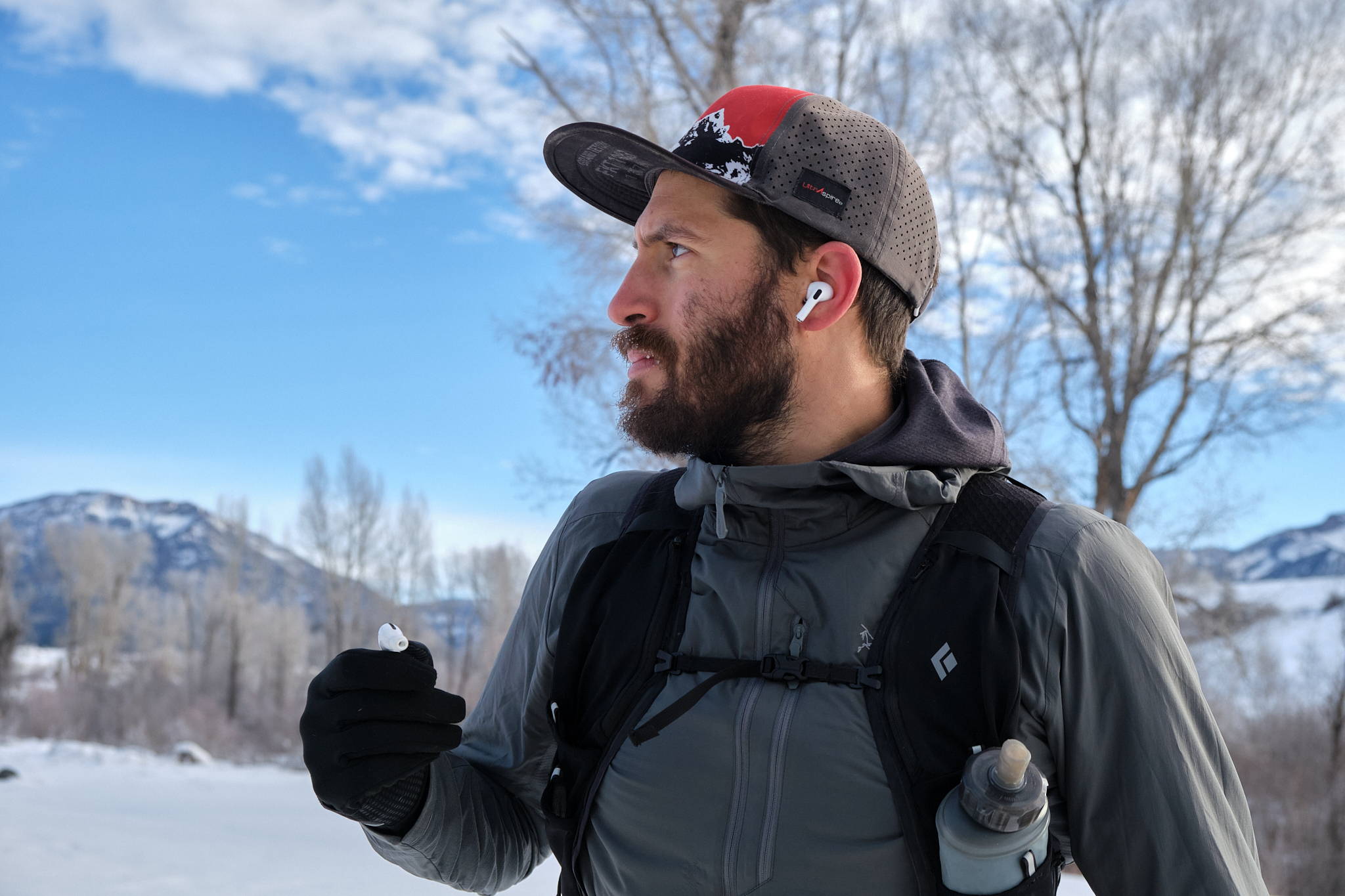 Shorten your stride.
Watch for black ice and other obstacles by shortening your stride and increasing your cadence. This style of running can help you scan far ahead for any obstacles while allowing you greater maneuverability. Shortening your stride also helps to keep your heart rate in check. Sweat is the enemy when the mercury plummets so it's a good idea to keep a close watch (no pun intended) on your heart rate and sweat levels.
Hydrate.
Winter hydration is the Achilles heel of many athletes. During periods of hard exercise in the cold you may not feel the same thirst that you feel during the summer. Hydration plays the same key role in running in winter as it does in summer so you may need to force water down during your runs.
Sweat levels will change from winter to summer so you will want a different hydration strategy. Here at Cold Case Gear HQ we tend to use less electrolyte replacement during the colder months because we lose much less sweat in winter as opposed to summer.
Protect your digits.
Nothing ruins a winter run faster than cold toes or fingers. Every body is going to be different here so take our recommendations with a grain of salt. Protecting your hands from the freezing cold is no small chore.
We normally piece mittens over gloves because mittens just are warming. By keeping all your fingers in close proximity you can take advantage of your own body heat. Otherwise, your fingers are left isolated out in the cold. Our favorite pair of gloves are from Tracksmith and they are a 2-1 mitten and glove combo.
As for our little piggies nothing beats a good pair of wool socks and some Gore-Tex shoes. During the summer Gore-Tex shoes become too hot to run in because they sacrifice breathability for waterproofness. In the winter, this trade-off becomes less desirable. This combination has kept your author warm for runs in excess of three hours in temps down to -5 degrees Fahrenheit.
You're gonna need a bigger vest.
Trail running vests are amazing and they come in all shapes and sizes. For running in snow and ice I'd steer you towards a running vest with a volume in excess of 12 liters. If you are new to running in snow and ice or running in the cold in general you are likely to go through a lot of trial and error when it comes to finding the clothing that works best for you.
A larger running vest allows you to store your extra layers with ease for when you either need to put them on or strip them off. When I embark on a cold run I tend to bring at least a down jacket and some larger gloves with me.
The down jacket adds a ton of extra warmth for when I'm either standing still or perhaps I've run a bit harder than I planned and now I have to walk back to the car because I'm bonked. You will find that staying warm while running in snow and cold requires a lot less clothing than just standing still in the cold. You don't want to be in a situation where you're dressed for running in the cold, but you can't run. You'll chill to the bone.
The extra gloves are great for the same reason. If I'm unable to move with enough speed to generate the requisite heat, I'll need to toss on the extra gloves.