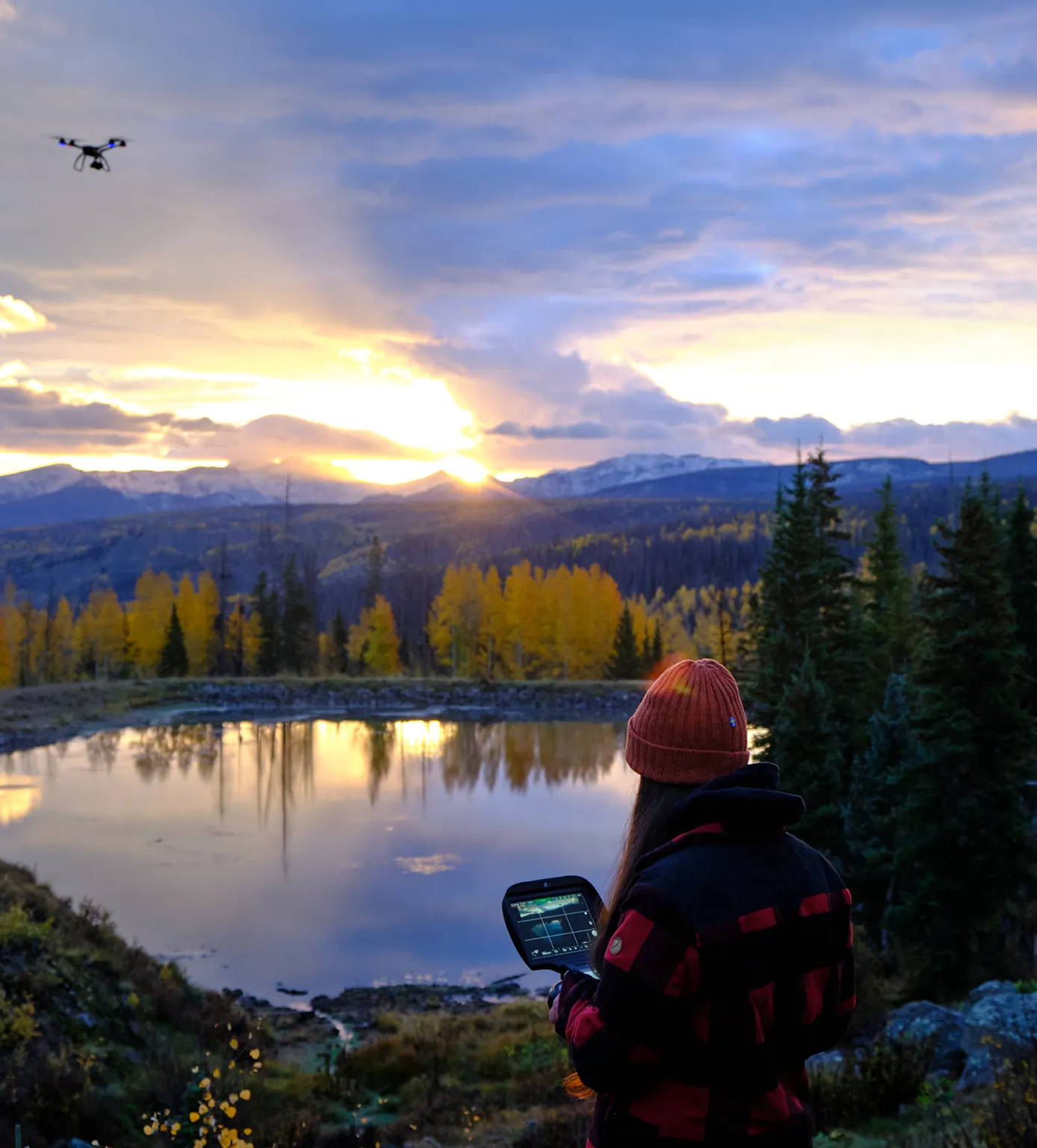 Summer may be the king for vacations, but fall reigns supreme when it comes to camping. According to the National Park Service, the busiest season for park visits is the summer. However, the fall is more highly ranked among hikers and the outdoor community for camping. And it isn't hard to see why with better weather conditions.
But it's not only better weather! Dive into the other reasons below as we explore why "fall is for all" when it comes to camping.
1.

Fantastic Weather
An obvious plus to camping in the fall is the gorgeous weather. During the summer, you have to be wary of camping directly in sunlight and avoiding the hottest time of the day. In autumn, however, you don't have to plan around blazing temps as more moderate weather moves into the forecast. The humidity also drops in some areas, helping to create a more crisp feeling in the air. The low humidity also reduces excess sweat and helps to keep your clothes from sticking to your body, which makes for more comfortable hikes. Sure, it may take you a few minutes to warm up on the trail, but you also won't sweat through your clothes!
2.

Campsites: Take Your Pick!
A great advantage of camping in the fall versus other seasons is you get to be more choosy about your campsite. Summer is especially popular for camping because of family vacations. So when Labor Day rolls around – aka the symbolic close of summer and the beginning of the end of the busy season – vacations conclude and kids return to school, freeing up some coveted campsites. Make sure not to sleep on making your reservations though.
3.

Fewer Insects to Bug You
Depending on your location, those dips that autumn temperatures bring also signal a seasonal break from pesky insects. There is something particularly irritating about wanting to take in the view of that beautiful waterfall you just hiked to, and you hear a soft buzzing in your ear. In the summer, you may have been smacking mosquitos, avoiding ants, and inspecting for tons of ticks post-hike. But when it cools off you can rest assured knowing that you have one less distraction. Also, fewer bugs means fewer items on your checklist, so leave that bug spray at home!
4. The Leaves, They Are A-Changin…
While mild weather is a noticeable change, the transition from summer to fall can also be very visual. Fall foliage draws tourists of all ages across the country to leafy, deciduous forests to experience a predictable but spectacular shift in color. The once bright green leaves morph into vibrant orange, yellow, and red. And camping in the fall just means you get to spend extended time taking in the luscious colors. You get to really soak in this beautiful yet fleeting transition between changing leaves and bare branches. Taking the time to absorb the colors at different times of day relaxes the mind, body, and spirit – something that just a brief visit can't match.
5. Time to Get Cozy
When you hear the word "camping," what do you envision? Do you think of gathering around a campfire, chatting with friends, and making s'mores? These camping staples are classics for a reason, and they are all fantastic elements to create a super cozy campsite in the fall. After a hard day of hiking, it's so fun to come back to camp and warm yourself by a fire. Grab a jacket and huddle around the flames with a meal and your favorite people to wind down and reflect on a great day.
6.

Let's Get Technical (Gear)
Fall isn't called "sweater weather" for no reason. For many, autumn is the season to transition your closet; shorts and sandals are swapped for technical puffy jackets, flannels, and thick socks when there is a chill in the air. But while clothes are primarily what people think of during the changing seasons, it's very important to make sure you also have the right gear. For example, you may need to update your favorite sleeping bag for a more substantial three-season bag to keep your feet warm at night.