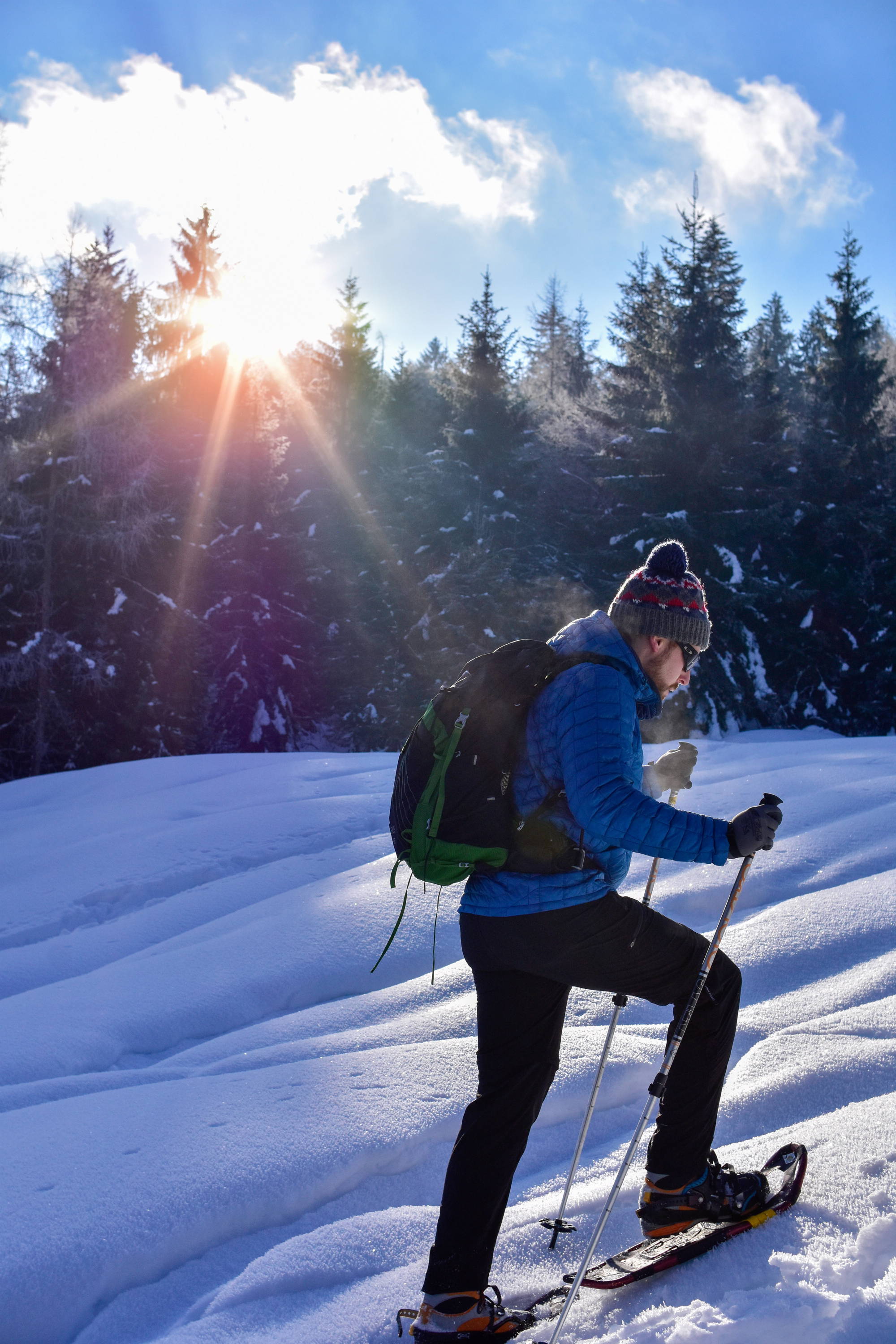 Are you new to hiking in winter? It can be a daunting time of year to venture outdoors but hiking in winter can lead to some very special memories and stunning vistas.
We've got your guide to some of the best winter hikes in Colorado.
1. Sky Pond - Rocky Mountain National Park
As far as winter hikes in Colorado go, this one is a bit of a doozy. Slight disclaimer, this list is in no particular order. Sky Pond in Rocky Mountain National park is an extremely rewarding, though difficult hike. This 9.4 mile out and back hike gains just under 2,000 feet of elevation gain. The trail is pretty well marked and well travelled, even in winter. You'll pass a few beautiful lakes along the way including the incredible Lake Of Glass. To reach Sky Pond, you'll need to navigate up or around Timberline Falls. This is the one tricky part of the hike and it will require some skill, traction devices like micro spikes, and an Ice Axe can be handy.
2.

Mt. Quandary
No Winter season is complete without a romp up one of Colorado's most famous and popular 14ers. You'll find Mt. Quandary just outside of Breckenridge, just a two hour drive from Denver. This 14er is a popular winter hike in Colorado but it mostly stays out of avalanche danger. There is one small section about a mile away from the summit. It's recommended you take a look at the CAIC (Colorado Avalanche Information Center) just to be sure you're hitting this trail at an appropriate time. The Quandary Peak trail is a 6.6 mile out and back that gains over 3,300 feet of elevation gain. Make sure you take your time, pack plenty of food and water, and very warm clothing plus waterproof pants and a jacket.
3.

Matthew Winters Park
While perhaps not what you'd expect from a winter hike in Colorado, Matthew Winters Park is a great place to just go for a stroll and take in the sites. If you've never been here during Winter, it really is worth it. Enjoy the day after a fresh snow fall with this short and easy trail. Explore beautiful snow covered red rocks while not dealing with the stress of the mountains. You've got loads of options to have either a short day out on the trail or you want something longer. You can even hop across the ighway to do Dinosaur Ridge!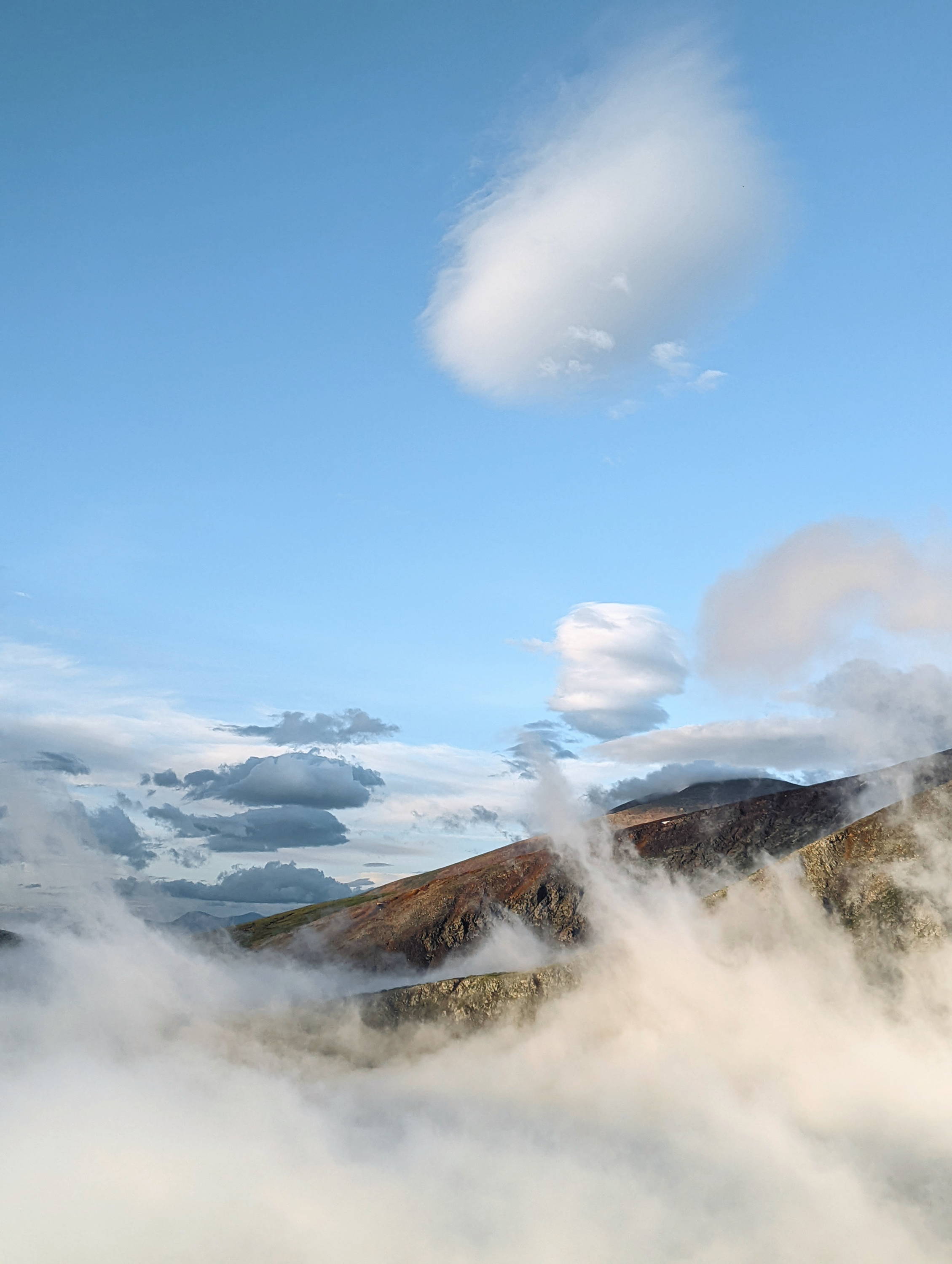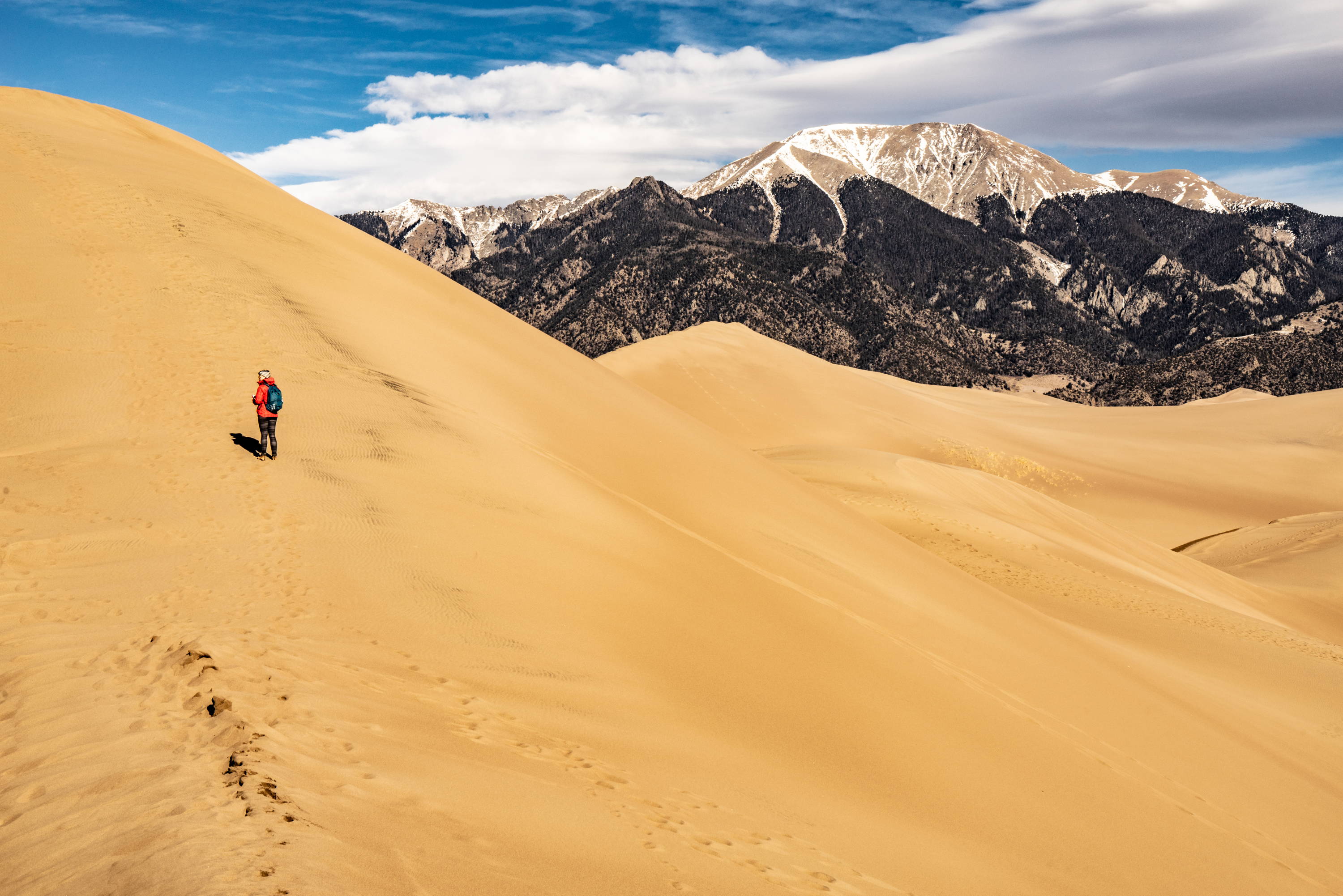 4. Great Sand Dunes National Park
Head on south to Great Sand Dunes National Park and you'll get a great experience this winter. With zero crowds and stunning scenery, this winter hike gives you room to roam. While this destination is popular during the summer, hiking here in Winter can give you a whole new appreciation for this rugged place. Lace up your boots and head out into the snow covered sand dunes (or bring a snowboard) and hike to your hearts content. With views of 13er Mt. Herad and the Crestones, this is a great place to spend your day. As you make your way further into the dune field you'll find all kinds of surprises and maybe even some tracks in the sand you weren't expecting.
5.Zapata Falls
While you're down at Great Sand Dunes National Park, we recommend heading over to Zapata Falls, which is less than a 15 minute drive away. The falls are an extremely short hike and lead you to a truly marvelous spectracle. Make sure that you've got your microspikes because you'll be hiking on a frozen creek to get here.
6.

Chasm Lake - Rocky Mountain National Park.
Heading back up north to Rocky Mountain National Park, Chasm Lake is a must see in Winter. Warning - this hike can pose significant challenges in winter. There is potential avalanche danger and areas that are narrow. An Ice Axe with knowledge of how to use it is recommended. Follow the well established trail from the Longs Peak trailhead, until you get to a sign for Chasm Lake. You'll turn off the main trail and follow a narrow path towards this beautiful high alpine lake. If there is no trail, we suggest turning around. This hike is safer when there is a trail packed down for you to follow. Should you make it to this high alpine lake you will be rewarded with stunning views of "The Diamond", which is the large flat face that Longs Peak is known for.
Honorable mentions:
Segment 1 or Segment 28 of the Colorado Trail. These two lower elevation segments of the Colorado Trail are great all winter long if you just need to get outside. Interested in hiking the whole thing? Check out our guide to Hiking the Colorado Trail.
Let's talk about gear:
Ok, so you've read up on the best winter hikes in Colorado and you are keen to get out the door! Well hold on just one moment while we give you a quick briefing about what to bring with you. Winter is a beautiful time of year for hiking but it requires some extra planning and some extra layers. Always pack yourself a down jacket. This jacket should be able to fit over all your other layers. You'll want a hard shell jacket as well. This is a step up from a traditional rain jacket as it is designed with cold weather use in mind. Your hard shell should also fit over every single layer, including your big puffy.
We recommend also bringing an extra pair of gloves, or better yet, some down mittens. It's best to be over prepared so you can be sure you're warm. Some other items to consider would be micro spikes or some kind of traction. You'll want these for when things get icy, and they will get icy. The last piece of equipment you'll want are trekking poles with snow baskets. These nifty sticks will help you keep your balance in deep snow and the baskets provide extra surface area so you can really get a good grip.
A Quick Note On Winter Safety Equipment.
It's also recommended to always have an emergency beacon with you. We love to use the Garmin 66i. For an in depth Garmin 66i review check out this great YouTube video.
The Garmin GPSMAP 66i is truly an amazing piece of equipment. It combines a full topo map and all the standard Garmin GPSMAP features with their SOS features. This is a great device that will last you for many years and many adventures to come. In the Garmin 66i review we linked to you'll get a full tutorial on how to use it.