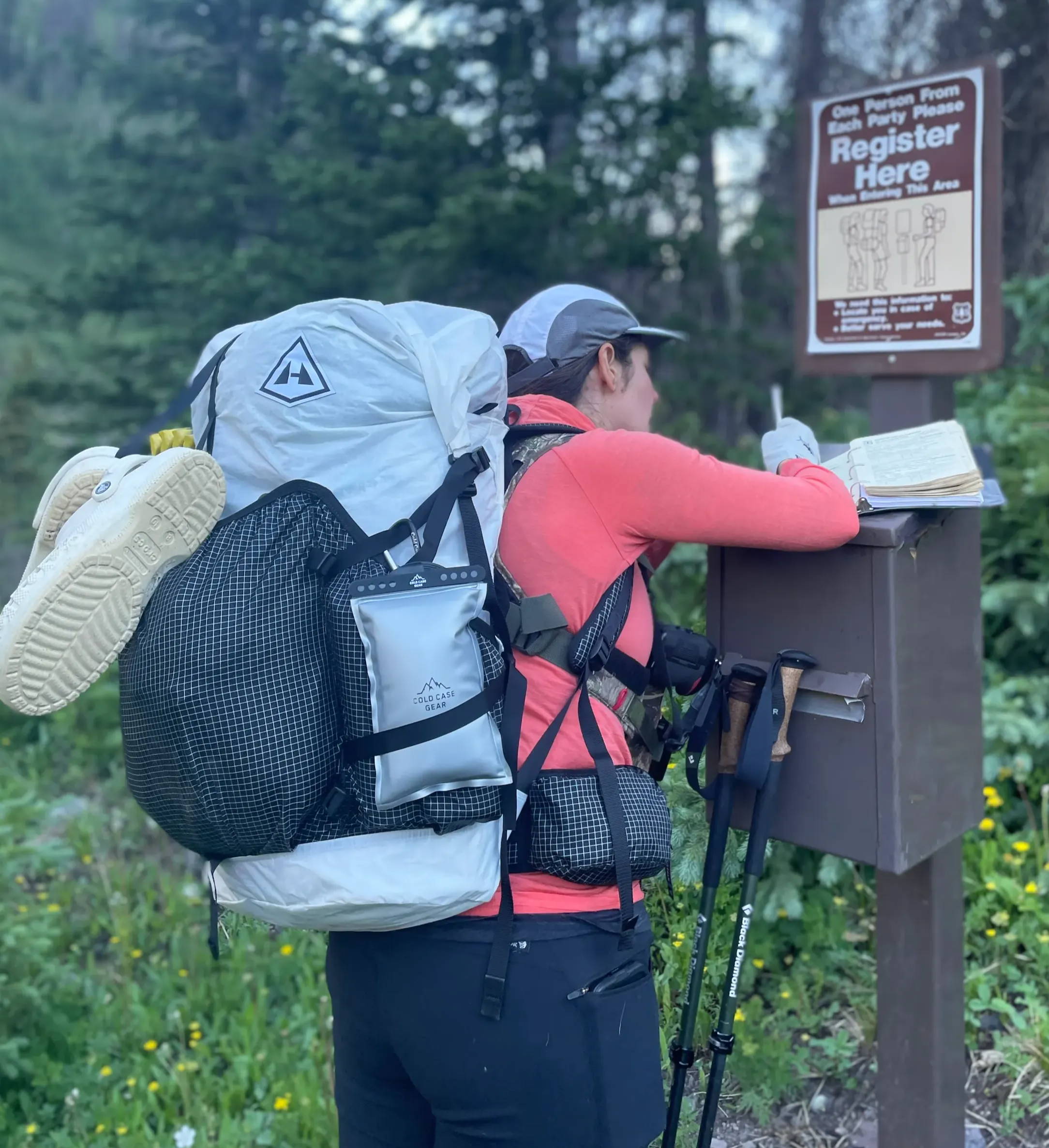 The world of backpacking is an exciting space to get into, but with so much to learn it can be intimidating for beginners. Research and decision fatigue can turn what is supposed to be a relaxing hobby into an overwhelming world of choices for everything from the must-haves to the smaller luxuries. Sort through the clutter by following this backpacking gear list for beginners.
Don't want to commit? Rent!
Backpacking can get pricey, but take comfort in knowing that buying is no longer your only option. Retail stores like REI, Moosejaw, or even your local outdoors shop often rent out big ticket items like tents, backpacks, sleeping bags, and more.
Backpack
Even if you're just starting to get into backpacking, consider purchasing or renting a quality backpack. Not only will a high quality pack last you years, but you are investing in protecting your back. It's wise to go to an outdoor store to get it fitted by a knowledgeable employee or watch YouTube videos to learn how to fit your pack yourself. Your backpack is the foundation of your trip so you want it to be as comfortable as possible.
Sleeping Bag
When it comes to sleeping bags, you have some options to consider:
Down feather vs. Synthetic - Expert backpackers will tout the

space-saving

benefits of a down

sleeping bag

and its "warmth to weight" ratio, but it has its cons too. These tend to be more expensive, more finicky to clean, and the down feathers don't remain as warm if damp. Synthetic sleeping bags, on the other hand, are cheaper but

they

don't compress in your pack as well as down feathers. They are easier to wash

and do

remain warm

even

when damp.

Season - Another category to pay attention to is how many seasons your sleeping bag will cover. Typically, this can be

two

,

three

, or

four

seasons with

various

degree ratings

.

For example,

a

three

-season bag covers 30°F to 15 °F. A good first sleeping bag is usually a

three-

season.

Bag Shape - Sleeping bags take many shapes for warmth and comfort, but most tend to come in

three

primary styles. A "mummy" style is the least roomy but warmest

,

a "rectangular" style is roomiest but less compressible and warm, and a "semirectangular" is a happy medium for both warmth and room. Many backpackers tend to pick either a mummy or semirectangular for space.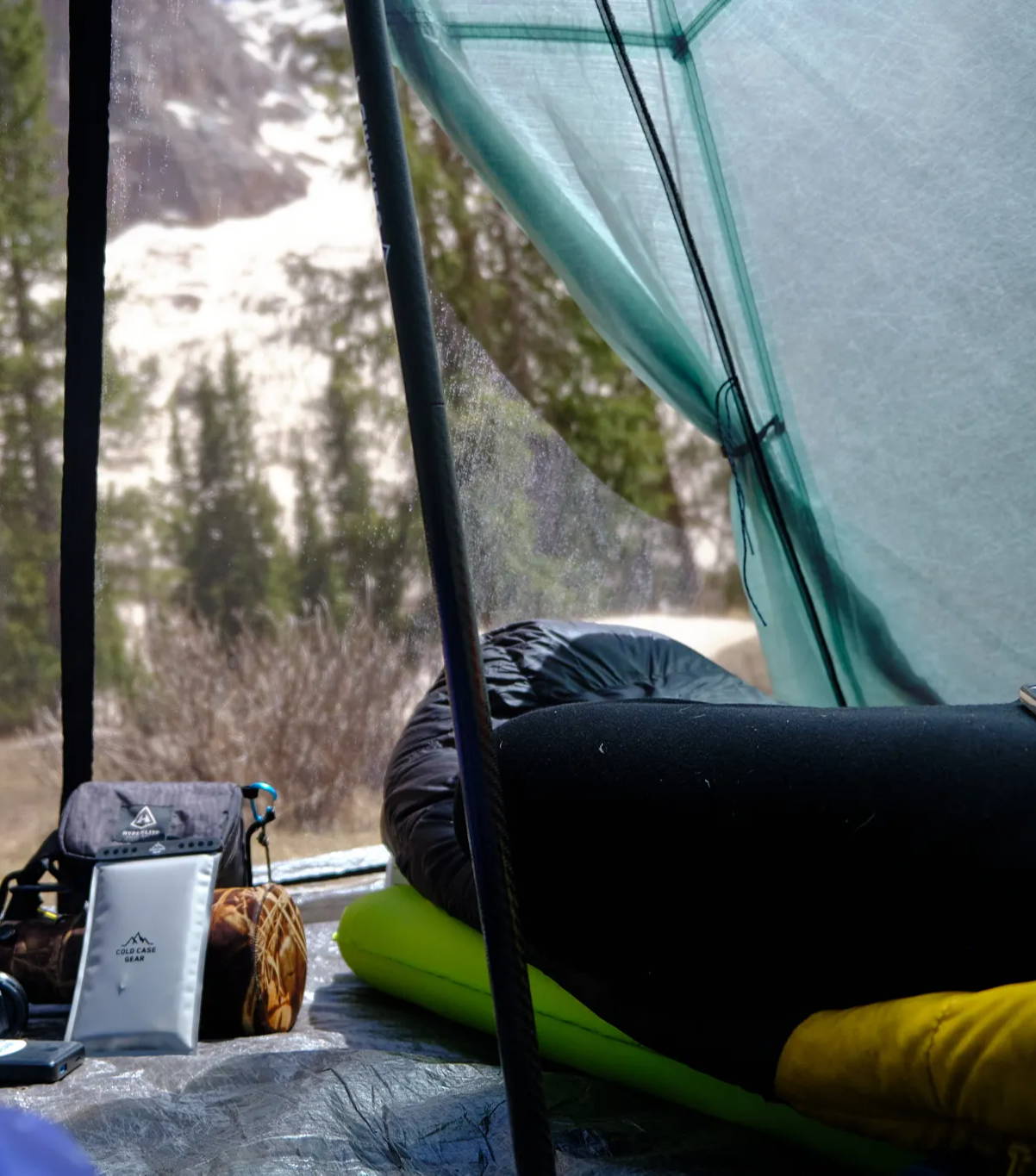 Sleeping Pad
Like the backpack, a sleeping pad is another backpacking item you want to spend a little money on. With the variety of sleeping pads out there, you can definitely find one that fits your weather, sleep, and budget needs. Some sleeping pad metrics to focus on is how small your sleeping pad can compress combined with its "R-Value," which measures how well you'll be insulated from the ground. If you think you'll camp during cooler months, you'll want a pad with a higher R-Value of 4 and above.
Tent
A tent is yet another backpacking item where renting can be useful. At minimum, get a 3 three-season tent with a rain fly to help with privacy and repelling moisture. You can get a tent for the exact number of people (like a 2 person tent for only 2 people), but it might be worth it to go one size bigger if the weight and set-up isn't too different. You won't be disappointed with all that extra space.
Clothing
It's easy to get lost among all the technical clothing choices, but you probably already have more appropriate clothing on-hand than you think. The secret to success is starting with a base layer like a merino wool t-shirt, adding a mid layer like a fleece or hoodie, and finishing with a piece like a rain shell. Naturally, just take your weather conditions into consideration if you need to add more or pare down.
Kitchen
There are plenty of camping stoves and cooking systems available out there. Some options are canisters, liquid fuel, alcohol, and wood, but a typical lightweight and popular option for many backpackers are canister cooking stoves. You can purchase pot sets that fold everything nicely in your pack or even just get a canister and bring your own small pot.
Food
Many backpackers tend to go with instant meals as their meal prep of choice. They are convenient and widely available at your outdoor stores. However, don't discount the instant foods from your pantry. Think instant potato packets with some pre-prepped toppings for loaded mashed potatoes. Quick-cooking oatmeal makes a healthy breakfast. Or try making your own trail mix as a hiking snack. Pre-portion them in sandwich bags for easy clean up and storage.
Water
This might take some extra planning. First, find out whether you'll have access to water on your trail through natural sources. If so, treat the water with iodine tablets or a water filter to save on weight. Otherwise for a short trip, bring at least one or two Smart Water bottles – they save a little on weight carrying your trash out.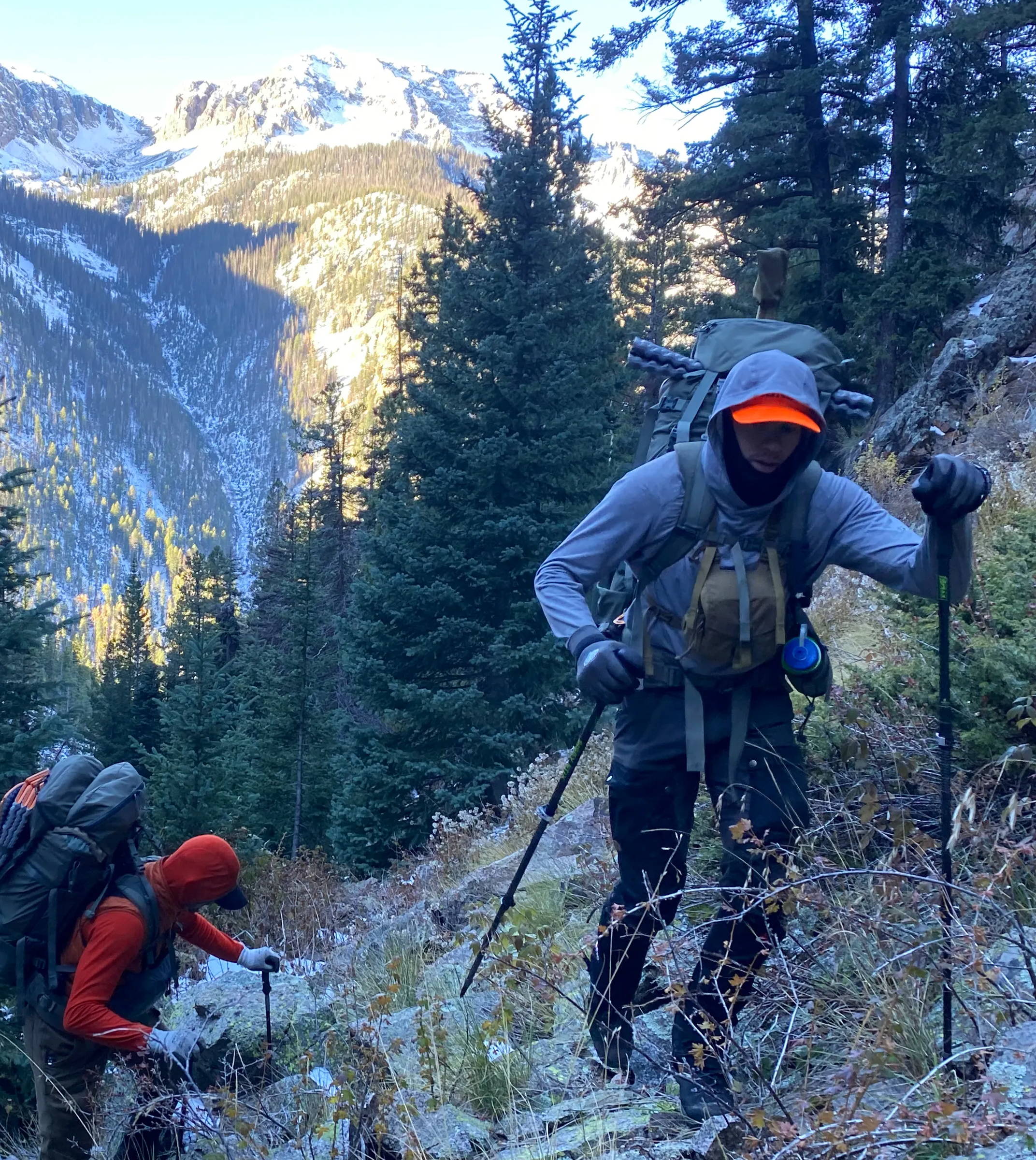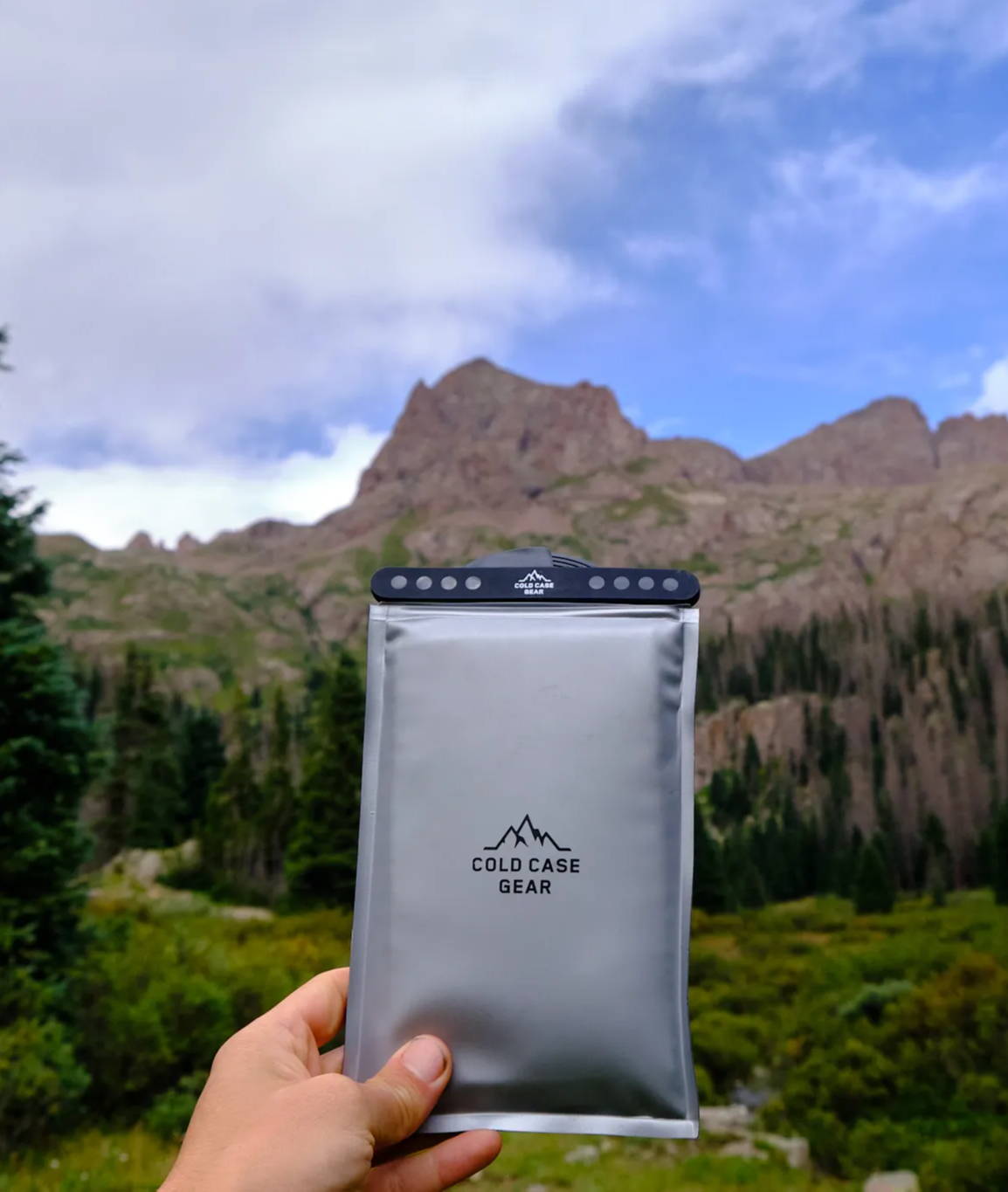 West Slope Case
Phones have become an essential tool in our outdoor arsenal, and we must protect them! Do so with the Cold Case Gear West Slope Case to safeguard your phone from not only basic scratches but also submersion in water, drops on rocky trails, and insulation from shifting temperatures. You'll be glad you did when you have to navigate your way home from your beautiful, but isolated, backpacking trail.
Necessary Extras
Last but certainly not least are the small extras that are easy to forget but necessary to have:
Extra plastic bags

Headlamp with batteries

First aid kit

Map (waterproof)

Rope or twine

Knife/multi-tool

Waterproof matches/lighter (if you are in an area where you can have campfires)

Battery Bank

Phone charger
Want to see more? Check out our Backpacking Gear and Checklist for 2023